Big 12 News
K-State Ball Lands First-Team All-AAC Wichita State Transfer Chuck Ingram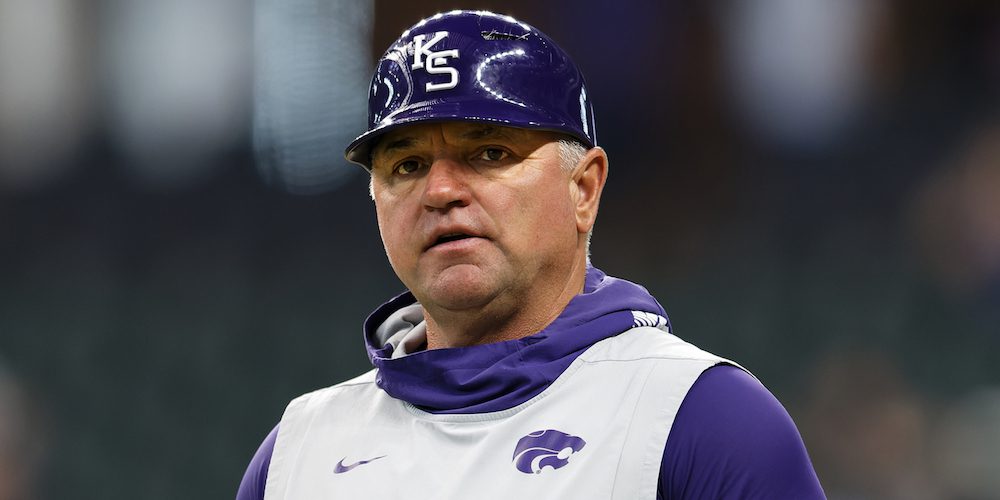 While most of the news surrounding the Kansas State baseball program lately has been about the NCAA Selection committee failing the Wildcats, K-State fans received some good news on Monday afternoon.
The Kansas State Wildcats landed an absolute stud in the transfer portal with the addition of Wichita State transfer, right fielder Chunk Ingram who finished last season off with First-Team All-AAC honors in Wichita.
Ingram carried a batting average of .362 last season with nine home runs and 41 RBIs. He also had career highs in both slugging percentage and OPS with .579 SLG, and 1.016 OPS. He joins Pete Hughes' squad in hopes of earning an NCAA Tournament bid after the Wildcats narrowly missed out in back-to-back years.
The Missouri native is a massive get for the Wildcats as the team's leader in batting average last season was sophomore Brady Day who held a batting average of .356 on the season. Ingram steps in as the immediate leader in batting average, slugging percentage, and OPS for the Wildcats in the 2024 season, and while the numbers behind Ingram are impressive, he joins a squad that is seemingly one piece away from contending for a Big 12 Baseball title.