Oklahoma Sooners
LSU's Josh Williams on Texas and Oklahoma Joining the SEC: 'I Don't Think They Know What They're Getting Into'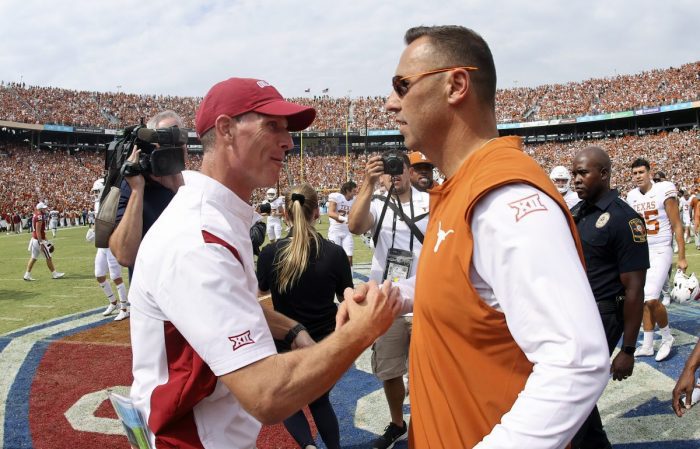 While Oklahoma and Texas have had to deal with their fair share of criticism from fans of the Big 12, the two teams haven't had much pushback from members of their new conference until today.
LSU running back Josh Williams spoke on the addition of the Sooners and the Longhorns but was pretty candid about how he feels the programs might do in their first season in the SEC.
"I don't think they know what they're getting into," Williams said at SEC Media Days, per On3. "The SEC is a beast, everybody knows. But I'm excited for them to actually get into the conference." He continued by referencing top recruits in Texas leaving for the SEC mentioning, "You know being from Texas, and seeing all these guys from Texas either have to go to A&M or leave the state to play in the SEC, it's a big deal to really have another opportunity for guys to be playing in Texas, stay in the state and play for their state."
Williams was quick to shut down any negativity detailing his thoughts and excitement for the addition of Oklahoma and Texas saying, "I love the fact that the SEC is expanding more to Texas. I feel like a lot of kids from Texas leave Texas because they want to play in the SEC, but now that they're bringing it more to Texas, I think it's a great thing for football."
While only time will tell how the Longhorns and Sooners will handle SEC football, both schools are entering their final year of football in the Big 12 Conference before departing in July of 2024.