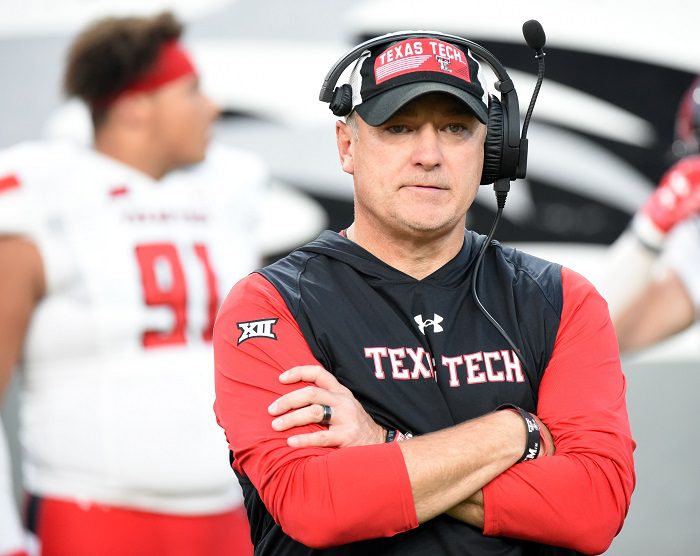 While Texas Tech Red Raiders coach Joey McGuire has been getting a lot of hype this offseason from fans, McGuire took it one step further by mentioning his intentions to contend for a Big 12 title in 2023.
McGuire sat down for an interview with Jim Rome on Thursday, and when asked about his expectations for the upcoming season, McGuire mentioned, "Don't go in our locker room and say that we can't win the Big 12, because you might not make it out of there."
McGuire continued by saying, "And that's what's so much fun right now being around this team. I mean we understand that we got a lot of work ahead of us, but there's a belief right now in that locker room that we should contend, and that's what I want to do. That's what these coaches and players want to do, and so that's the next step, being whenever we get into those games in October and November, tat we're still in the hunt to play in the Big 12 Championship."
Joey McGuire is entering his second year at the helm after leading the Red Raiders to a bowl game with an 8-5 overall record. Tech was recently picked to finish fourth in the recent Big 12 Preseason Media Poll behind Texas, Kansas State, and Oklahoma, two of which McGuire took down in 2022.
With a revamped focus and a chunk of returning starters on both sides of the ball in 2023, the Red Raider's offseason hype is completely warranted with many sports personalities picking the program to content for a Big 12 Title.