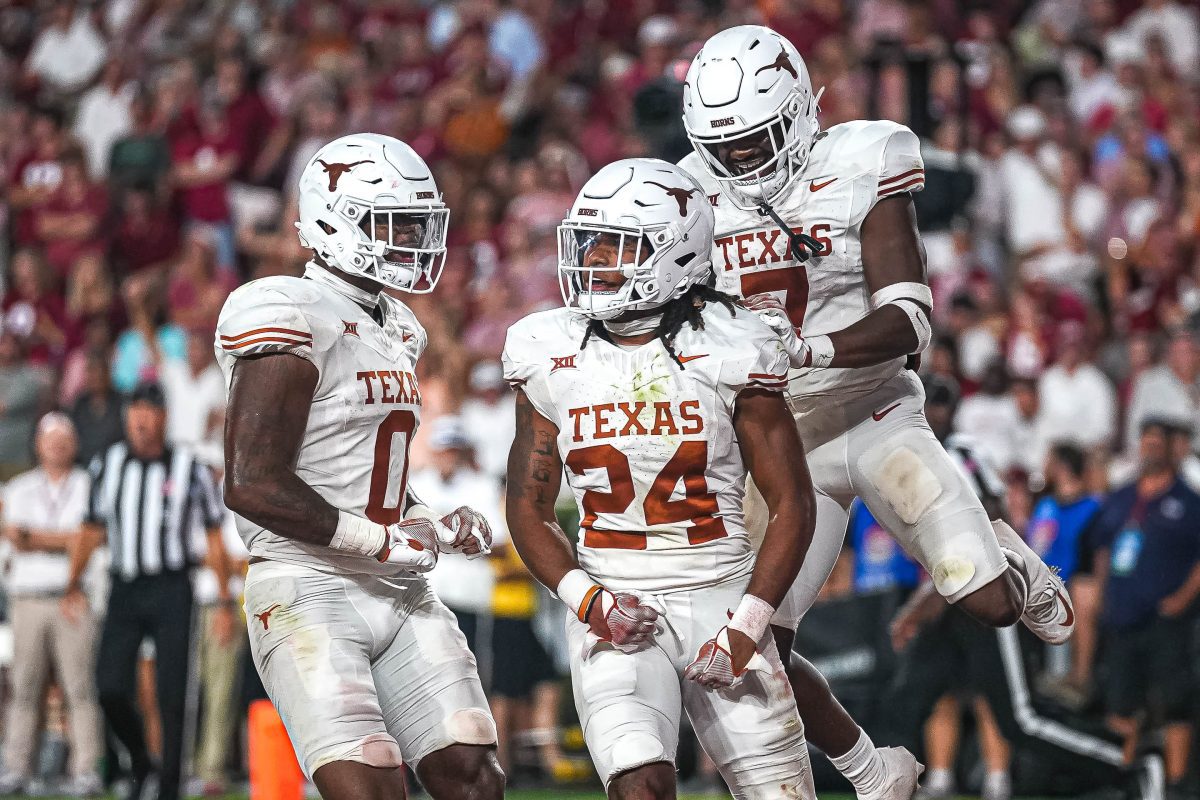 During Saturday's game between Texas and Alabama, a 34-24 victory for the Longhorns, Crimson Tide Fans were heard directing racial and homophobic slurs toward Texas defensive backs Jelani McDonald and X'Avion Brice as well as running back Quintrevion Wisner.
In response to the video circulating all over social media, the Alabama athletic department has released a statement on this issue, condemning its fans' use of such slurs.
"We are disgusted by reports of vile language and inappropriate behavior Saturday night," the statement reads. "It's not representative of UA and our values. We expect all attendees to act with class and respect towards others. Fans are strongly encouraged to report issues to our security resources on-site. Gameday and delayed reports are appropriately addressed and anyone found to be in violation of our rules and expectations will be promptly removed and may be banned from future events."
Finding those responsible for the slurs will be next to impossible, but Alabama was in a position where it had to do something.
The Crimson Tide will be on the road this week, taking on South Florida in Tampa Bay (FL). Meanwhile, Texas will be back in Austin, where it will host the same Wyoming football team that took down Texas Tech to begin the season.