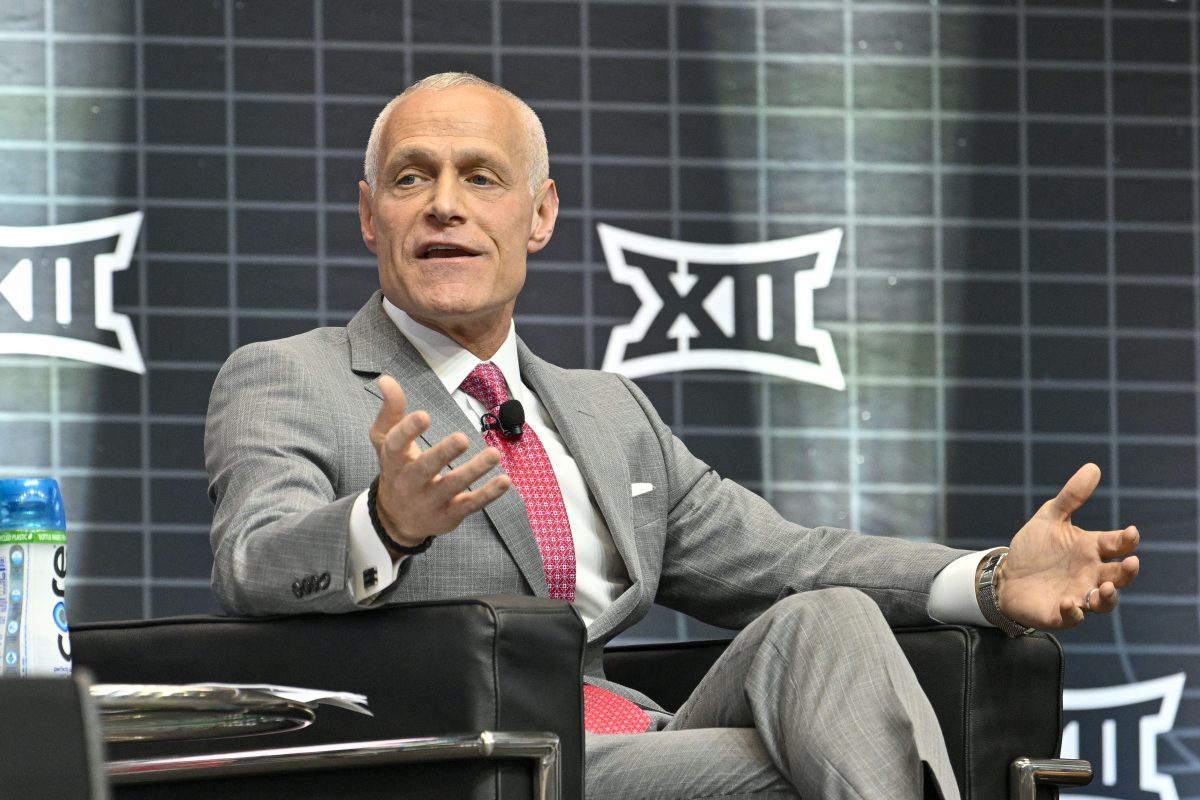 KANSAS CITY, Mo. — Big 12 Commissioner Brett Yormark would not comment on expansion options for the league, including the potential of Gonzaga joining as a basketball member.
Yormark made the comments during his keynote address at Big 12 Media Days on Tuesday.
The comments could be seen has him trying to cut off questions before the started, as speculation surrounds the league's interest in the Bulldogs.
"But I will say this — no different than last year. If an opportunity presents itself for me to strengthen this conference, I'm going to explore it," Yormark said.
"No sport connects better with culture than basketball," Yormark also said. "It's also a great catalyst for international growth. Basketball is growing in popularity and it resonates with younger audiences. It will continue to grow and will play a huge, huge role in the future of our industry."
Last week Seth Davis of The Messenger reported that Yormark had "conducted several top-level conversations and negotiations with Gonzaga about that school joining the Big 12, possibly as early as 2024."
Yormark has the permission of the university presidents to continue those conversations, but there was some reported skepticism among some of the presidents about the timing of the move.
The Big added four schools for the 2023-24 season, including one of the country's top powers, Houston, which was ranked No. 7 in the AP Top 25 preseason poll. BYU, UCF and Cincinnati also joined the conference.
In 2024-25 the Big 12 will add four more schools — Arizona, Arizona State, Colorado and Utah. Arizona was ranked No. 12 in the preseason poll.
Three other Big 12 schools were ranked — No. 1 Kansas, No. 18 Texas, No. 20 Baylor.
Action Network's Brett McMurphy says that the Zags could accept less revenue initially to make the deal work, just as SMU did in order to join the ACC. Additionally, McMurphy says that a decision could come quickly, within the next two weeks.
With men's basketball being the obvious big get, Gonzaga would also join the Big 12 in baseball, women's soccer, volleyball, and men's and women's tennis.
After the Big 12 added Colorado, Arizona, Arizona State and Utah this summer, Commissioner Yormark said that the conference was done expanding.
"Right now, we're done," Yormark said in August. "We had a strategy and effectively we've been able to execute it. Initially, I wasn't sure if we'd grow to 14 or 16 (schools). I think 16 was kind of a dream scenario."
With an ever-changing landscape, if leagues aren't progressing, they're dying. After Cal, Stanford, and SMU joined the ACC and took less money to do so, it appears that Yormark might add as basketball powerhouse by doing just the same thing.
You can find Matthew Postins on Twitter @PostinsPostcard.