Trending Now
Pat McAfee Says He Hasn't Re-signed for College GameDay Beyond This Season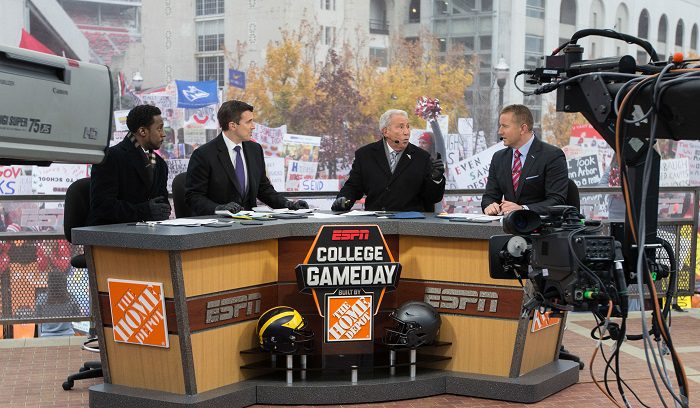 ESPN's Pat McAfee addressed some recent criticism of the College GameDay panel after a recent story broke from The Athletic's Chris Vannini, which ranked how college football fans feel about gameday broadcasts this season.
The poll asked a specific question about McAfee and his inclusion on the show and 48.9% of the voters specified that they did not like having the former punter as a panelist. McAfee responded to the tweet and mentioned that the outrage from fans has played a part in his decision to wait on signing a contract extension with the legendary show.
McAfee addressed the group of voters who were against his inclusion on the show and said, "I have heard you all very loud and clear since the beginning of my stint with GameDay. It's one of the biggest reasons why I have not resigned a contract with the legendary show. I'm not right for some crowds and the 'distinguished' College Football folks are definitely one of those."
The former Indianapolis Colt mentioned that he would plan to finish out the season and go from there in terms of contract negotiations, but did highlight the the show for its continued success.
"Excited to enjoy the rest of this year, that's shaping up to be a GREAT one, and then see what the future holds," McAfee said. "It's been an absolute blast and an honor to be at that desk and to work with the fine folks of that family."