Big 12 News
Chris Klieman Addresses Quarterback Plans for Houston Game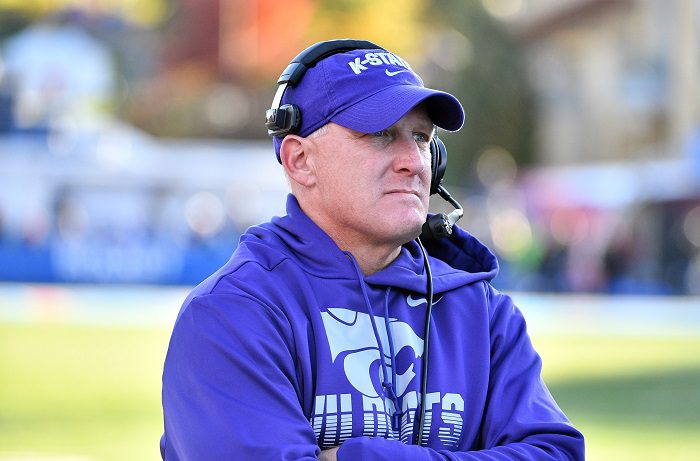 Kansas State now has seen two consecutive weeks of splitting reps between senior quarterback Will Howard and true freshman Avery Johnson, and with a new challenge ahead in Houston, Chris Klieman detailed his thoughts about the split ahead of Saturday's matchup.
Klieman was relatively non-committal on the topic mentioning that fans will have to wait until gameday to see what the plans are.
When asked if he planned to keep things rolling with the split between Howard and Johnson Klieman simply responded, "We will have to wait until Saturday."
The Wildcats rolled to a 41-3 win over TCU on Saturday with Johnson and Howard alternating drives in the contest. Howard had a nice bounce-back game after a slow start to the 2023 season going 10-16 for 154 passing yards and three scores through the air. Howard also added four carries for 62 yards on the ground.
Johnson contributed through the air and the ground gamer as well on Saturday with five completions for 90 yards and a score while adding 16 carries for 73 yards on the ground.
Klieman and the Cats bounced back into the conversation of contending for a Big 12 title following up back-to-back losses against Missouri and Oklahoma State with big wins over Texas Tech and TCU. While the old sayings may not agree with the two-quarterback debate in theory, Chris Klieman has his offense running with perfection regardless of who's under center.
The Wildcats take the field in Week 9 when they host Dana Holgorsen and the Houston Tigers at Bill Snyder Family Stadium on October 28th at 11 AM CT.