Big 12 News
Look: Oklahoma to Feature 'Unity' Uniforms vs. West Virginia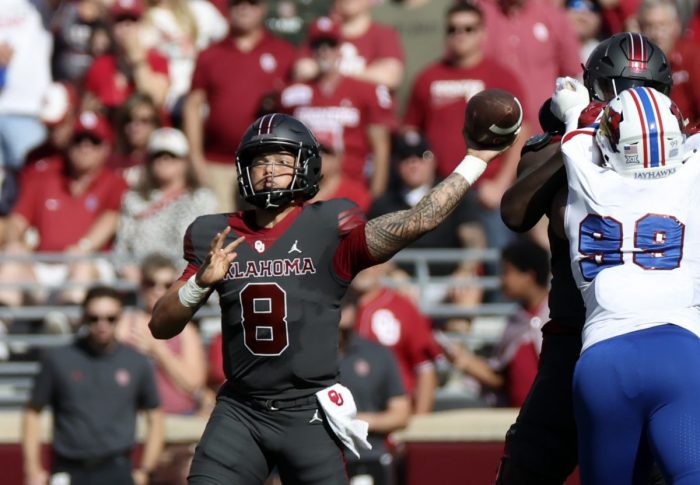 Oklahoma (7-2, 4-2) will make a much-needed return to Owen Field in Norman this weekend, playing host to West Virginia (6-3, 4-2), who is coming off back-to-back wins over UCF and BYU.
Meanwhile, the Sooners coming off consecutive road losses to Kansas and Oklahoma State and desperately need to pick up a win this week to keep their hopes of a Big 12 Championship appearance on life support.
After a 7-0 start, and discussions centered around a College Football Playoff run just a few weeks ago, folks around Sooner Nation have come crashing back down to earth over the last few weeks, but a win over a gritty and hard-nosed West Virginia team might be enough to silence at least some of the noise around the program.
Being back in front of their home crowd should help, and so should the fact that OU is breaking out one of the cleanest alternate uniforms in college football: Oklahoma's "Unity" alternates.
This will be the first time that OU has donned the Unity alternates under the lights, as they wore them for an afternoon game against Kansas in 2022, which ended in a 52-42 victory.
The Sooners and Mountainers are set for a 6:00 p.m. CT kickoff on FOX, with Oklahoma currently favored by 11.5 points.