Big 12 News
Big 12 Clarifies Tiebreaker Procedures for Football Championship Game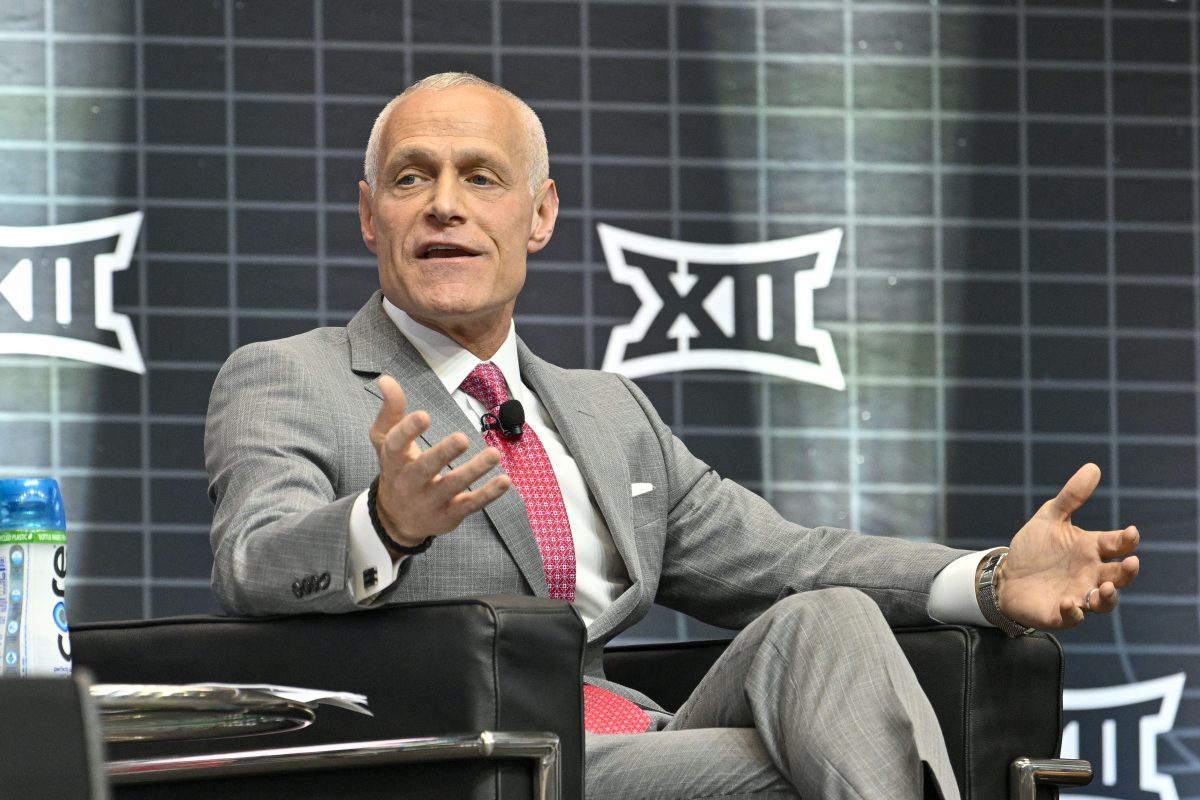 On Wednesday, the Big 12 Conference made a clarification to the tiebreaker procedures for the conference title game in football for 2023.
Over the last couple of weeks, fans and media quickly realized that the tiebreakers that were put into practice for the Big 12's first year away from a round-robin schedule in over a decade were difficult to translate.
One sentence, in particular, had become a major point of contention, as the interpretation of the rules could be made to mean a bevy of different things.
Under the conference's policy regarding a multi-team tie, or a tie involving more than two teams, this is what the first procedure read:
1. Head-to-head (best cumulative win percentage in games among the tied teams). If not, every tied team has played each other, go to step 2. 
The misplaced comma after "If not" caused a major stir with fanbases and media from around the Big 12, and for the trio of Oklahoma, Oklahoma State, and Kansas State, it was especially perplexing.
Under that rule, a three-way tie between OU, OSU, and K-State would've left the Pokes out of the title game despite being 2-0 against the teams it was tied with.
By moving to Step 2 in the tiebreaker procedures, record against the highest-placed common opponent(s) (in this scenario, Iowa State and/or Kansas) would've put the Cowboys on the outside looking in, as K-State would hypothetically be 2-0 against the Cyclones and Jayhawks, while OSU is 1-1.
Now, after the conference's "clarification," it's much clearer what would happen in the event of a three-way tie between these teams.
Here's the message sent out via email by the Big 12 offices on Wednesday afternoon.
"Regarding Step 1 of Multiple-Team Ties in Conference Tiebreaker Procedure: in the event of a multiple-team tie, head-to-head wins take precedence. If all the tied teams are not common opponents, the tied team that defeated each of the other tied teams earns the Championship berth.
"There have been no changes to any rules regarding Big 12 Football tiebreaker procedures, which were agreed upon prior to the season and went into effect August of 2023."
So, with everything now cleared up, it appears that Oklahoma State will indeed get the nod over both Oklahoma and Kansas State if the three teams were to end in a three-way tie, thanks to their head-to-head wins over both OU and K-State.
If you'd like to know the paths for each of the contenders over the next two weeks, make sure and check out this link!