Big 12 News
Oklahoma State DT Darrion Daniels to Miss Rest of Season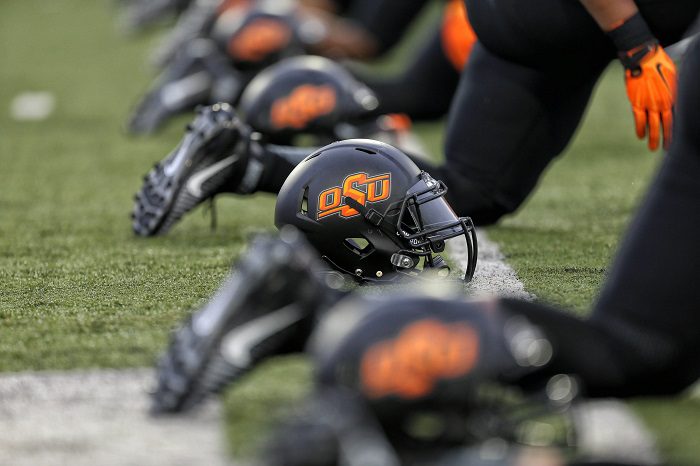 Oklahoma State got the win over Kansas on Saturday afternoon in Lawrence, but suffered a major loss as well. Mike Gundy announced after the game that Darrion Daniels will miss the rest of the season with an arm injury.
Daniels suffered the injury last week and did not travel with the team to Kansas. He was spotted Friday night in Stillwater at an Oklahoma State soccer game with a splint on his arm. But according to the Cowboy Radio Network, Daniels got his finger caught in a jersey this week during practice and is out indefinitely. Regardless, he missed the trip and will not play the remainder of the 2018 season.
Daniels had seven tackles, one tackle for loss and one sack so far this season. The good news is that because he only played in four games this year, he could redshirt under the new NCAA redshirt rule and return in 2019. But Mike Gundy said after the game he had not given that any thought.
Daniels started 10 games in 2017, which was his best season yet. He finished with 26 tackles, five tackles for loss and .5 sacks.
**Sign up here for our HCS weekly e-mails for a chance to win FREE Heartland College Sports and Big 12 team gear!!**