Big 12 News
Week 9 Big 12 Kick Off Times, TV Schedule Released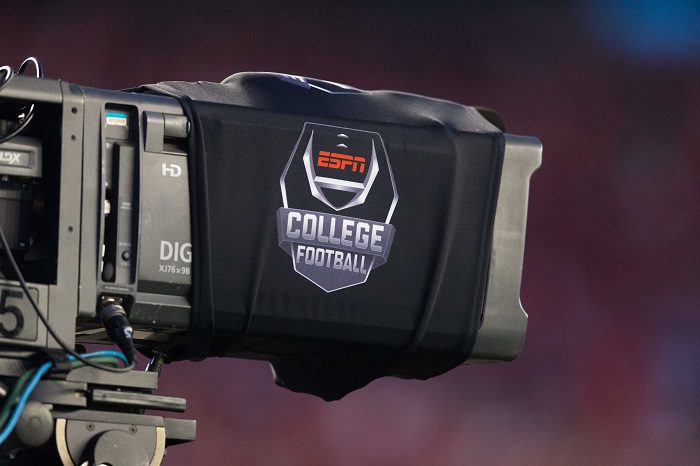 The Big 12 has released its kick off times and television schedule for the Week 9 Big 12 football action.
Saturday, November 7th, 2020
Kansas State vs. Oklahoma State, 11:00 a.m. ABC or 3:00 p.m. FOX
Texas vs. West Virginia, 11:00 a.m. ABC or 3:00 p.m. FOX
Oklahoma vs. Kansas, 2:30 p.m. ESPN or ESPN2
TCU vs. Texas Tech, 2:30 p.m. FOX Sports 1
Iowa State vs. Baylor, 6:00 p.m. FOX Sports 1
*All times in CST
Well, I am not surprised by the flex put into place by ABC and FOX. I am not sure who will have first dibs on the 3:00 vs. 11:00 time slot, but my guess is that if Kansas State beats West Virginia this week and Oklahoma State beats Texas, then that will be in the 3:00 FOX slot.
However, if the reverse happens, then Texas could find itself back in the Top 25 next week (if they beat the Pokes) and WVU might be inching towards a Top 25 ranking as well if they upset the Wildcats.
Either way, it's interesting as these four teams are set to play each other over the next two weeks.
Meantime, TCU and Tech, along with Iowa State and Baylor, are games made for FOX Sports 1. Make of that what you will! And then with the OU-KU game, I'm just trying to figure out an early look at the spread. 35, maybe?
**Want to win a $20 gift card? Go sign up here and join our conversation! The best poster each week wins a gift card to your favorite establishment!**