Big 12 News
Gatorade Selects Oklahoma State's Kendal Daniels as State Football Player of the Year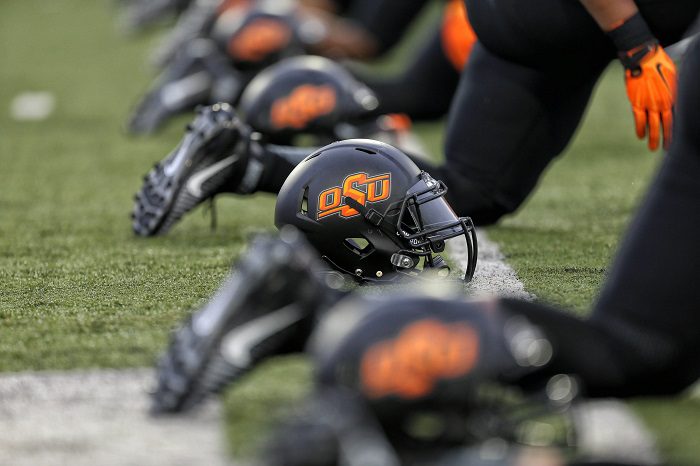 Oklahoma State football commit Kendal Daniels was announced Thursday as Gatorade's 2020-21 Oklahoma Football Player of the Year.
Daniels, a safety/wide receiver, had 120 tackles, seven sacks and four interceptions in 2020 as he helped lead Beggs (10-3) to the Class 2A semifinals. As a receiver, he also had 38 receptions for 642 yards and 10 touchdowns.
Daniels has no character concerns to speak of and had a 3.48 GPA at Beggs. The award recognizes outstanding athletic excellence, high standards of academic achievement and exemplary character demonstrated on and off the field.
Daniels was part of the Class of 2021 where he was ranked as a Top 100 player nationally, Top 5 safety and No. 1 player in the state of Oklahoma, according to 247Sports. Daniels was originally committed to Texas A&M, but was released from his National Letter of Intent in recent weeks after a coach on the Aggies staff left the program.
According to Pistols Firing Blog, Daniels became OSU's highest-rated defensive recruit since Richetti Jones in 2007 and marks the second time (including Tramonda Moore, who never played at OSU) in the 247Sports ranking era that the No. 1 recruit in the state has chosen the Cowboys.
Daniels wrote on Twitter how grateful he was to win the award.