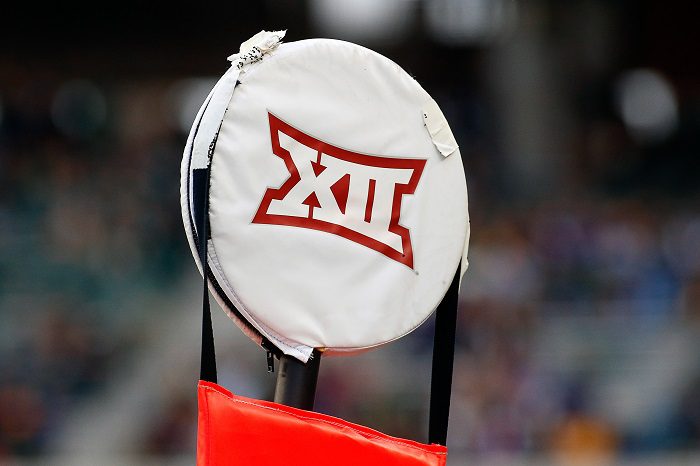 It always starts to feel like the college football season is getting closer when items like win totals are being released. First off, it makes you realize your team, despite your biggest hopes and dreams, isn't going to go undefeated. It makes you analyze the Big 12 schedule a bit further to look for trap games. Plus, it allows you to see what the Las Vegas oddsmakers think about the rest of the conference, while you try to leave your bias at the door.
So with that being said, let's take a look at the 2021 Big 12 football win totals for this season, according to BetOnline.ag.
Baylor Bears: 5.5 Wins
Quick thoughts: This feels right. If Baylor reaches a bowl win, that would be a step in the right direction for Dave Aranda in Year 2. Their non-conference is Texas State, Texas Southern and then BYU. They'll be 2-1 at worst, which means they need 3-4 conference wins to hit the over.
Iowa State Cyclones: 8.5 wins
Quick thoughts: The Cyclones will be a preseason Top 10 team, and while this might seem low, as the Cyclones could lose three games and still hit the over, the Big 12 is so tight and stacked, it feels about right. Maybe 9.0 is the right number, but this will probably get more action on both sides.
Kansas Jayhawks: 1 win
Quick thoughts: Wow. Is the over actually appealing here?  One non-conference win, or dare I say two, and/or a non-con win and a shocking conference upset. I never thought the over would appeal with KU, but here it actually does.
Kansas State Wildcats: 5.5 wins
Quick thoughts: The Wildcats started off 4-0 last season before losing six in a row to end the season. Skylar Thompson is back at QB, but the Big 12 is such a grind, K-State could end up with four wins in the low end or eight on the high end. This number is right where it should be.
Oklahoma Sooners: 11
Quick thoughts: Speaking of numbers where they should be, this is it. OU has to go undefeated to get the over, but one loss gives them a push. I'd view bet where if you take the over, you at least feel pretty good about getting your money back.
Oklahoma State Cowboys: 7.5
Quick thoughts: The Cowboys are going to be tough to pinpoint this year as a team that could finish as high as second or third or as low as sixth or seventh in the conference, depending how a couple of games break. This will be one of the toughest picks in the conference.
Texas Longhorns: 8 wins
Quick thoughts: Ah yes, is Texas back? We've been asking that question for many off-seasons now. There's new-found hype with Steve Sarkisian taking over the program, but it remains to be seen if it will result in more wins. For now, based on the talent, eight feels about right. But they need to figure out the quarterback situation first.
TCU Horned Frogs: 7
Quick thoughts: TCU has had three-straight mediocre seasons now, and 2021 feels like the time that the streak can end as they look to get back into Big 12 contention. I'd lean to the over here, but feel pretty good about a push being a worst-case scenario.
Texas Tech Red Raiders: 4.5
Quick thoughts: The Red Raiders are expected to be the second-worst team in the conference this year. But if their new QB Tyler Shough lives up to some of the lofty expectations that are being placed on him, maybe Texas Tech is one of the surprise teams in the conference. But I'll need to see it to believe it.
West Virginia Mountaineers: 6.5
Quick thoughts: WVU will be right in the middle of the pack in the Big 12. Quarterback play and their ability to duplicate the defense from last season will determine which side of this number they end up on. Their non-conference isn't easy, which may may a lean to the under here feel more likely.