Trending Now
Neal Brown: SEC Recruits Negatively Against Big 12 On Defensive Perception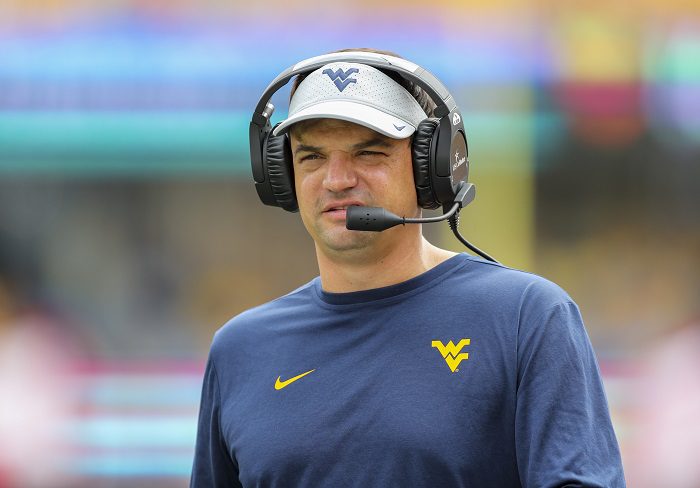 The Big 12 Conference is coming off arguably its best defensive year since conference realignment. The conference had several teams with defensives that came to play last season in Oklahoma, Iowa State, Oklahoma State, TCU and West Virginia, and other teams in the conference will have an argument to make that they should be considered in that top tier of Big 12 defenses as well.
Don't believe me? Well here's one of our tweets from a few months ago, that uses some advanced metrics to showcase just how good the conference was on the defensive side of the ball.
With that being said, the Big 12 is still fighting the perception that it's a conference that doesn't play defense.
At Big 12 media days on Wednesday, West Virginia head coach Neal Brown said the perception won't and should not change overnight. "I think we've got to do it over a number of years. It's not going to automatically change in one year."
But with that being said, he added, "I don't know that it's been a fair argument because the Big 12 offenses have been really good. Those same offenses have scored a bunch of points against Big 12 defenses and in bowl games."
Now the next question is how much does the SEC recruit against the Big 12 on the national perception, propped up by many in national media, that the Big 12 doesn't play defense.
Brown said, "They use it. Is it a determining factor? I don't think that's fair to say. But it's definitely used."
Brown is 11-11 during his time as the head coach of the West Virginia Mountaineers, while going 7-10 in conference play. He signed an extension this offseason and is steadily recruiting one of the best classes in recent memory for WVU, as the class is now ranked inside the Top 25 of the 247Sports rankings for the Class of 2022.