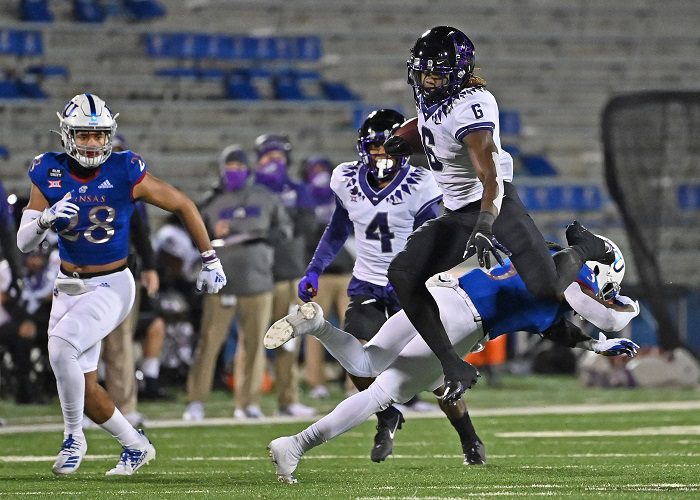 The TCU Horned Frogs are in the middle of a coaching search, and at least if one star player has his way, the next leader of the program in Fort Worth will be Deion Sanders.
Running back Zach Evans tweeted out on Friday afternoon, "We Want Deion Sanders."
Sanders is the former Dallas Cowboys legend, and the current head coach at Jackson State.
Sanders has been linked to the job in recent weeks, including most recently with a source saying he was "squarely in the mix" for the TCU gig.
Drew Davison of the Fort Worth Star-Telegram cited a source close to the search that not only had Sanders interviewed for the job on Monday, but that the Pro Football Hall of Famer had done enough during that interview to warrant moving on to the next stage of the process.
"I'm not saying he is going to get the job, not saying he's the leading candidate at this point, but he is in the mix. He was impressive," the source said.
Sanders is in his second season as the head coach at Jackson State University, where he has re-energized that program. Jackson State is 9-4 under Sanders, but the Tigers are already 5-1 this season, with a 3-0 record in Southwestern Athletic Conference action.
As for Evans, he is a former five-star prospect, the first to ever commit to the TCU Horned Frogs. It's unlikely he has the sway he hopes he has, but if nothing else, his speaking out will make some important heads turn.