Trending Now
WVU RB Coach Was 'Very Pissed' Mountaineers Finished 2021 Last in Big 12 Rushing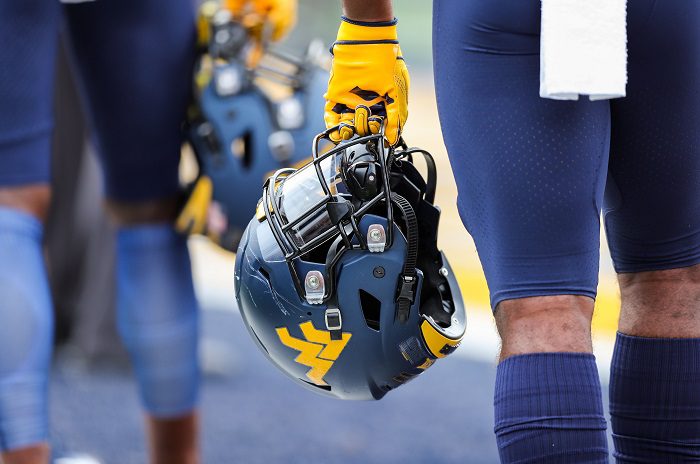 In 2021, you needed to do two things really well to win in the Big 12: play defense and run the football effectively.
West Virginia was fine in one of those departments, and not so good in the other. The Mountaineers ranked 37th nationally and fifth in the Big 12 in total defense in 2021, but they ranked 103rd nationally and dead-last in the conference in rushing offense.
That affected their ability to control the clock and the tempo of football games, dooming them to several close losses (See Maryland, Oklahoma, Texas Tech, and Minnesota).
West Virginia running backs coach Chad Scott was asked recently how upset he was about finishing last in the conference in rushing while appearing on the Climbing the Mountain podcast.
"Very pissed," Scott answered quickly. "Because we're better than that. We had a 1,000-yard rusher (Leddie Brown), so that says everything, but we didn't come out in the first half of the season and run the ball like we are capable of running the football. That wasn't just the guys up front, that was us as well. We all pitch into the success of one another, so very upset that we finished that way.
"We'll change that this year, and we're doing that right now [by] focusing on not having negative runs. I think thus far into spring ball we have less than five in 1,000 or so snaps, so that's a good start for us"
Coach Scott has the task of replacing Leddie Brown this season, the only reliable rusher that WVU had last season. Fortunately, Clemson transfer Lyn-J Dixon looks primed to be the lead back in this year's offense and gives the Mountaineers some much-needed depth in an inexperienced running back room.