Big 12 News
Texas Unseeded in NCAA Softball Tournament, Headed to Washington Regional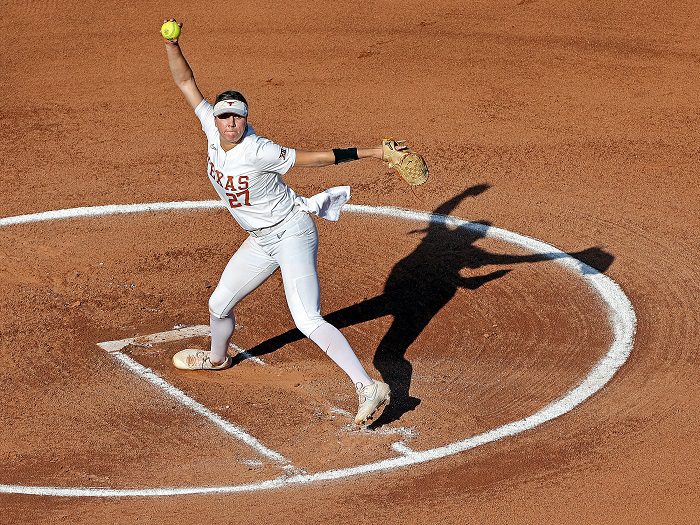 The Texas Longhorns were selected as an unseeded participant in the NCAA Softball Tournament and will head to Seattle for Regional play.
As an unseeded team, the Longhorns will have to hit the road for the Regionals, and then the Super Regionals if they can advance past the first weekend.
Texas will join Weber State, Lehigh, and Washington in Seattle next weekend, and will face Weber State to begin their postseason.
Before they get there though, the Longhorns had better worry about Washington (35-15), as they will be UT's biggest challenge in Seattle.
Texas was bounced in the Big 12 semifinals last weekend, in a game that exhibited a lot of raw emotions. Before the second inning even started, head coach Mike White was tossed out of the game for giving umpire Bubba Ewald a piece of his mind. Then, as White left the field, he also left the umpires with a little parting gift. White later apologized for his actions after being thrown out, and had this to say.
"I would like to apologize to everyone involved including the Big 12 Conference, Oklahoma State, my softball team and all texas fans for my actions after being ejected.
"I am an intense competitor by nature, and in the heat of the moment I made a rash decision which I truly regret."
Whether or not White will face any kind of punishment for his actions has yet to be seen, although the Big 12 did publically reprimand him, as well as publically accept his apology.
Nonetheless, his team is in the NCAA tournament and can move on with the hopes of chasing a bid to the WCWS for the first time since 2013.