featured
2022 NCAA Softball Super Regional Predictions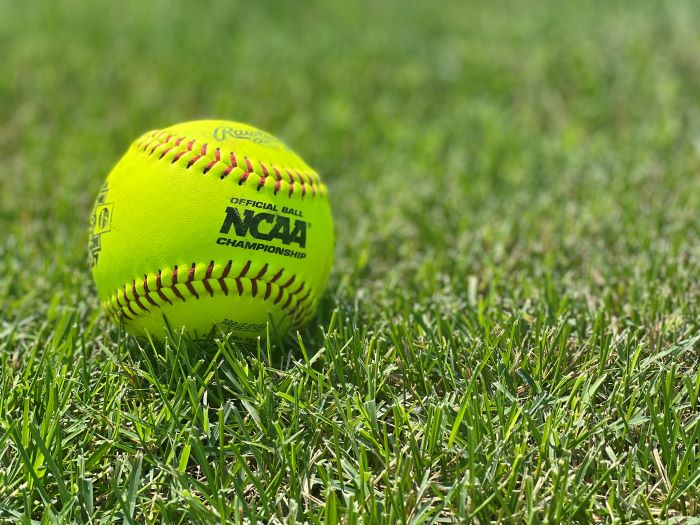 The 2022 NCAA Softball Championship Super Regionals are set to take place from Thursday, May 26, through Sunday, May 29, and will decide the eight participants in the Women's College World Series, which starts next week.
There were several upsets in the regional round that led to five unseeded teams moving on to the Super Regional round of the tournament, with No. 2 seed Florida State, No. 6 seed Alabama, No. 11 seed Tennessee, No. 13 seed Washington and No. 15 seed Missouri going down on Sunday.
With that in mind, we are bound to see more parody in the Super Regional round, but where will it strike? Come along as we try to predict who will punch their tickets to Oklahoma City next weekend.
Norman Super Regional
No. 1 Oklahoma (52-2, 17-1 Big 12) vs. No. 16 UCF (49-12, 16-2 AAC)
This regional pits the sports juggernaut against the AAC first regional host in softball history. This matchup will be decided by the battle between Oklahoma's offensive lineup and UCF's pitching staff. Gianna Mancha and Kama Woodall make up on of the top duos in the country, but will it be enough to push the Knights past Oklahoma in a best-of-three series?
I don't think so. The only thing that keeps me from beating the Oklahoma drum for runaway national title favorites is the health of Jordy Bahl. If she can't go in this series, I could see it going to three games, but it is hard for me to believe that UCF can double Oklahoma's loss total when playing the Sooners at home.
Winner: Oklahoma
Blacksburg Super Regional
No. 3 Virginia Tech (45-8, 21-2 ACC) vs. Florida (46-16, 13-11 SEC)
Virginia was pushed to the brink by Kentucky in their regional last weekend, as the Wildcats sent the Hokies to the loser's bracket and nearly beat them in Game 3 on Sunday night. The Gators, on the other hand, had no problem in their regional dispatching their three opponents by a combined score of 28-2. Florida plays small ball on offense as good as anyone and will certainly test the Virginia Tech defense that ranks 27th in the country in fielding percentage (.972). Can VT get past the team that finished one spot ahead of Kentucky in the SEC.
I'm calling for the upset here, as I believe Florida is playing really good softball right now and will do just enough to get past the Hokies. This series will likely go to three games and will be a fun one to watch, regardless of the seeding. Virginia Tech certainly has the upper hand at home, but the Gators get it done on the road.
Winner: Florida
Fayetteville Super Regional
No. 4 Arkansas (47-9, 19-5 SEC) vs. Texas (41-18-1, 12-6 Big 12)
Texas comes into Fayetteville after upsetting the 13-seed Washington in the Seattle Regional, but the challenge ahead of them is a whole different ball game. Outside of OU, nobody has been more dangerous offensively than the Razorbacks as of late, and that will be a big change of pace from the methodical approach that Washington tried to implement last week. Arkansas' Lineup vs. Texas' pitching staff will be the focus of this series, and the advantage in the series will go to the winner of that matchup.
As good as Hailey Dolcini was in Seattle, I've got to give the edge to the red-hot Razorbacks. Texas will be tasked with keeping its cool when Arkansas connects on a homerun or two, and if they can't, the Hogs have the capability of breaking things open. I think Janae Jefferson and Mia Scott do enough to keep Texas in reach, but loses in the end against the better overall team.
Winner: Arkansas
Los Angeles Super Regional
No. 5 UCLA (46-8, 19-5 Pac-12) vs. No. 12 Duke (44-9, 19-3 ACC)
UCLA looked like about as dominant as you could ask for in its regional last weekend, outscoring its opponents 28-3 over three games. They come into the Los Angeles Super Regional as the favorite against a Duke team that had a but harder time in their region, but came out on top after beating Georgia 13-5 in a winner take all game Sunday night. There is a battle of strengths looming, as the UCLA pitching staff is ranked second in the country in ERA (1.38), while the Duke offense ranks fifth in the country in batting average (.335). Therefore, something has to give.
I've gone back and forth on this one many times, as this should be a terrific series that certainly goes to three games. This is a classic battle between excellent batting and excellent pitching, and from prior experience I have to side with pitching in this case. UCLA escapes in this one, but I could see it going either way.
Winner: UCLA
Stillwater Super Regional
No. 7 Oklahoma State (44-12, 14-4 Big 12) vs. No. 10 Clemson (42-15, 14-10 ACC)
What a series this will be, as the Cowgirls and Tigers both enter the Super Regionals with strong pitching staffs intact. Oklahoma State will go as far as the duo of Kelly Maxwell and Morgan Day will take them, as will Clemson on the arms of Millie Thompson and Valerie Cagle. Both of these offenses have had struggles at points in 2022, but the team that can remain hot at the plate will be the team that prevails in this series.
Right now, it is hard for me to pick against the Cowgirls, as they have looked like a team with a mission since upsetting their in-state rivals in the Big 12 Tournament. Clemson is clearly good enough to take this series, no doubt, but I'm riding with Oklahoma State and one of the top pitchers in the country in Kelly Maxwell.
Winner: Oklahoma State
Tempe Super Regional
No. 8 Arizona State (42-9, 20-4 ACC) vs. No. 9 Northwestern (43-10, 19-4 Big Ten)
The Arizona State Sun Devils had a sneaky tough regional draw as the No. 8 seed in this tournament, but came out unscathed, taking down Cal State Fullerton and SDSU twice to advance. The Northwestern Wildcats were absolutely dominant last weekend, outscoring their three opponents 36-7 in route to an easy victory. Now, Northwestern will leave the confines of home and travel to the Tempe desert to take on a much stiffer test in ASU. So, who has the upper hand in the 8-9 matchup?
Well, their pitching staffs are very comparable paper, with Northwestern's team ERA at 2.54 (42nd) and Arizona State's at 2.57 (44th). However, ASU's strikeout-to-walk ratio is much higher, at 4.34 strikeouts per walk, while the Wildcats are at 3.23. Advantage: ASU. How about offense? The Sun Devils batting average (.320) and on-base percentage (.426) are Top 15 nationally and are both superior to Northwestern's (.307, .400 OBP). Advantage: ASU. Give me the Sun Devils in a close series.
Winner: Arizona State
Starkville Super Regional
Mississippi State (37-25, 10-14 SEC) vs. Arizona (36-20, 8-16 Pac-12)
Wow. Instead of watching a dominant Florida State team work its way through the bracket for a rematch with Oklahoma in the national championship, we will now watch the team that sent them packing, Mississippi State, host Arizona in Starkville. Oh, and did I mention that Arizona took down a Missouri team that looked primed to make a run after making the SEC Championship Game. So, which one of these unseeded teams will be heading to OKC?
Without overthinking it too much, I'm going to roll with Arizona and here's why. The Wildcats offense is far better than Mississippi State's in several categories, including batting average (.326 v .272), slugging percentage (.569 v .463), runs per game (6.05 v 4.98), and home runs per game (1.61 v 1.15). Arizona makes it back to the WCWS for the 25th time, but for the first time without Mike Candrea at the helm.
Winner: Arizona
Palo Alto Super Regional
Stanford (39-20, 11-13 Pac-12) vs. Oregon State (37-20, 9-15 Pac-12)
In the only Super Regional where we have two opponents from the same conference facing off against one another, the Stanford Cardinal and the Oregon State Beavers will fight for a spot in Oklahoma City next week with their second three-game series of 2022. In Corvallis, Oregon, all the way back in March, the Beavers won a tight series two games to one, by scores of 1-0, 4-1, and 0-1. That was a long time ago, but will we see the same result in Palo Alto this weekend?
I don't see it. Stanford is coming off two convincing wins against Alabama, whom many considered a frontrunner to win it all this year, and while Oregon State looked good against Tennessee in Knoxville, I like the Cardinal here.
Winner: Stanford
Predicted Women's College World Series
No. 1 Oklahoma
No. 4 Arkansas
No. 5 UCLA
No. 7 Oklahoma State
No. 8 Arizona State
No. 14 Florida
Arizona
Stanford