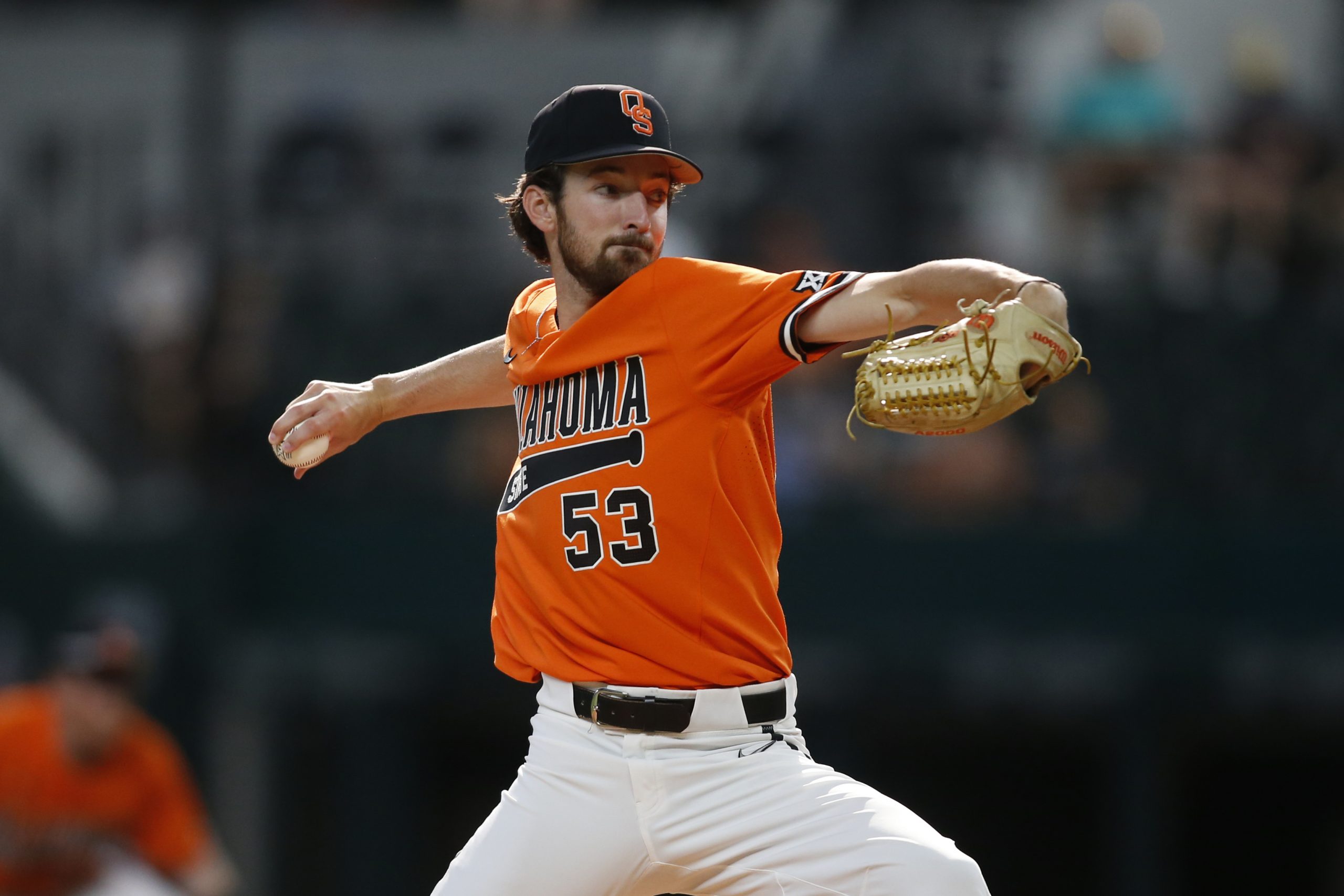 The Oklahoma State Cowboys ended their NCAA baseball regional with a 7-3 loss to Arkansas on Monday night in Stillwater. Here are three takeaways from the end of the Cowboys' season.
1. Ryan Bogusz Hasn't Looked the Same
In the Big 12 tournament facing on the brink of elimination, the Cowboys called upon Ryan Bogusz to make the start against Texas. Against the Longhorns Ryan pitched eight full innings and allowed just one run. He then got the ball for the Missouri State game on Sunday and lasted less than two innings because he gave up six earned runs. The Cowboys would turn to him once again against Arkansas on Monday night and unfortunately, he had similar results. Against the Razorbacks Ryan gave up four earned runs before being pulled in the third inning. While he showed some promise in the Big 12 tournament he really struggled in the regional games.
2. The Magical Bats Didn't Come Alive
Through the first four games of the tournament, Oklahoma State has found ways to put runs on the board. In fact, the Cowboys have scored double digit runs in every single game except for the one on Monday night. Nolan McLean and Roc Riggio have been superheroes at the plate and while Riggio was able to drive in a run on Monday, he did strike out with the bases loaded in the eighth inning with two outs. It seemed like every time Oklahoma State needed a big hit, someone was able to deliver and that just wasn't the case against Arkansas in the final game. Give credit to Arkansas because they pitched one heck of a game to win. It was by far the best pitching performance of the entire Stillwater regional.
3. Thank You Stillwater
I know Oklahoma State ended up losing but what an incredible atmosphere at O'Brate Stadium over the last few days. It is beautiful ballpark that was perfect for hosting some postseason baseball. The weather was great, and the fans packed the placed every single day. Outside of the atmosphere, how about the baseball that was played on the field? I have witnessed some crazy regionals before and this one may have been the most insane regional I have ever seen. There was a total of 41 home runs and 148 runs scored which are both NCAA tournament records. We saw some crazy comebacks from Arkansas' come from behind win on Saturday night to Oklahoma State's wild comeback when they were down 12-0 to Missouri State on Sunday. I am not sure if I will ever witness a regional that was this fun ever again and it was truly a blast to get to cover it and watch over the last few days.