Big 12 News
On3 Gives Arch Manning $3.4 Million NIL Valuation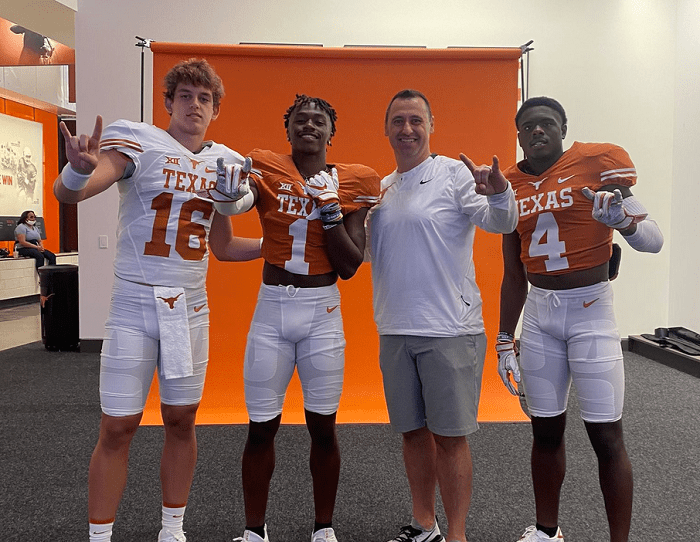 NIL Valuation is exactly what it sounds like: the monetary value of a given player's name, image, and likeness. In an age where money talks in recruiting, and not under the table, that is an important statistic to keep up with, especially with a last name like Manning.
Texas commit and 2023 five-star quarterback Arch Manning was recently listed atop the On3 NIL High School Football NIL Rankings, with an estimated value of $3.4 million.
Manning's valuation is obviously partly due to his last name, and that rings true in the other sports as well. Bronny James is the only high school athlete that has a higher value than Manning with a current value of $6.4 million. Mikey Williams, one of the top 2023 basketball recruits, is the only other athlete in high school that is valued over $1 million, with an estimated value of $2.7 million.
Another Big 12 recruit made the top 10, as Oklahoma 2023 five-star commit Jackson Arnold is listed with the No. 6 value in high school football with an estimated value of $567K. Arnold is fresh off an Elite 11 MVP and looks to be heading up the recruiting rankings.