Big 12 News
Look: Texas Tech Shares Renderings of $200 Million Football Upgrades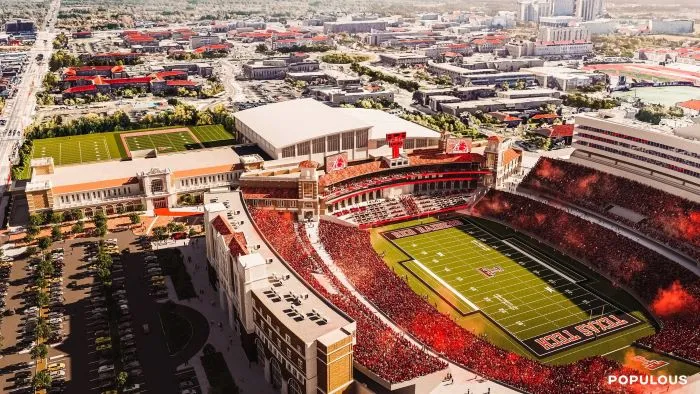 The Texas Tech Red Raiders announced plans for a $200 million investment to upgrade their football facilities last month, and it appears that we have an idea of what those upgrades might look like.
According to Front Office Sports, a rendering of the massive project in Lubbock has been released and it looks pretty awesome from our point of view.
Front Office Sports' Doug Greenberg confirms that the new facilities will create some 300,000 square feet of combined new space for the Red Raiders and is expected to be completed before the 2024 season.
The $200 million investment is the largest investment in school history, and is part of Texas Tech's plan to be a dominant force in the future Big 12 picture.
"This is an historic day as we announce our intentions to construct what will be the premier football facility in the Big 12 Conference and nationally," Director of Athletics Kirby Hocutt said back in June when announcing the facility upgrades. "This facility, when completed, will not take a backseat to any other school in the country. We have received tremendous interest from many of our supporters regarding this project and anticipate that continuing as we get closer to officially breaking ground.
"Our intent is to be the top athletics department in the country. As we look into the long-term future of college athletics, this project will set the stage for what we anticipate as decades of success on the gridiron for our Red Raiders. This will take all of us. There's not a more passionate fan base in the country than Red Raider Nation, so we encourage all our alumni and supporters to contribute to this project and, as always, be a proud member of the Red Raider Club."
Texas Tech is expected to break ground on the project immediately after the conclusion of the regular season home finale against Oklahoma on November 26.