Trending Now
Watch: West Virginia Fans Drown Out Pitt Fans Singing 'Sweet Caroline' With 'Eat Sh-t Pitt'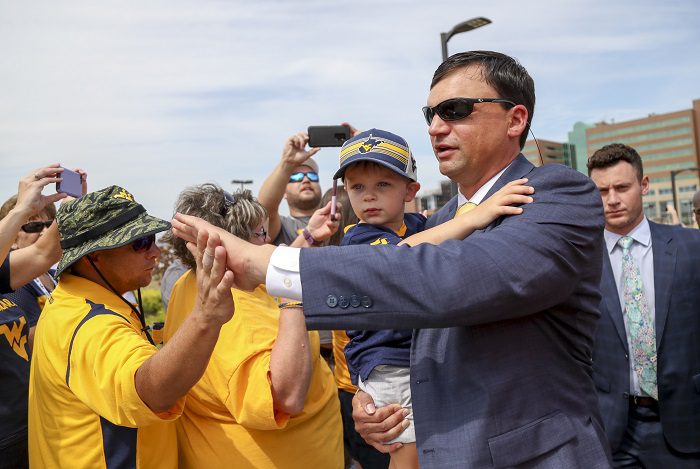 The Backyard Brawl returned on Thursday night for the first time in 11 years and not only did it live up to the hype on the field, the scene from downtown Pittsburgh was fantastic.
As expected, there was no shortage of West Virginia fans at Heinz Field, creating one of the most raucous environments you'll see in college football this season.
One of the staples at Pitt games is singing "Sweet Caroline". And needless to say, West Virginia fans made their presence felt by drowning out the "dun, dun, dun!" part of the song, which Pitt fans replace with "Let's Go Pitt!", with their classic, "Eat Sh-t Pitt!"
Check it out here from former WVU football player Darius Stills.
At home football games every fall, Panther fans anticipate the end of the third quarter, when Pitt students, families and Pittsburgh natives alike throw their arms around each other and belt out the lyrics to Neil Diamond's most famous song.
Frankly, I like West Virginia's version a bit better.
Also, John Denver is better than Neil Diamond. That is all.