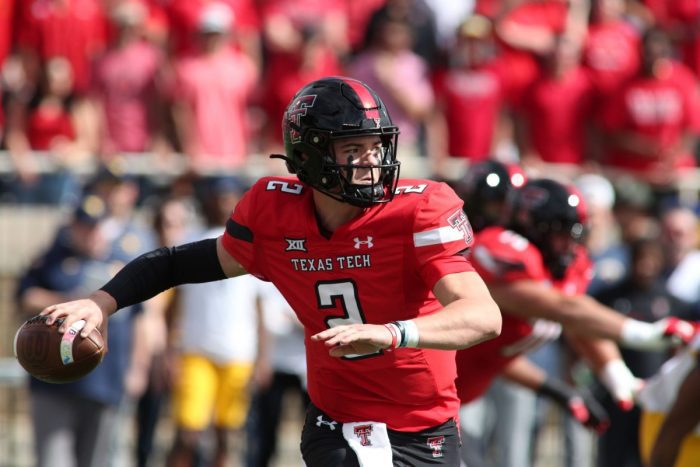 In this weekend's 34-24 loss to TCU, Texas Tech quarterback Behren Morton suffered an ankle injury that knocked him out of the contest.
The injured ankle is the same one that he injured earlier in the season against Oklahoma State and head coach Joey McGuire doesn't expect Morton to be available for Saturday's game against Kansas.
In Monday's media availability, McGuire included injury updates in his opening statements and addressed the issue of Morton not being available this week.
In addition to Morton being out, Texas Tech will also be without offensive tackle Ty Buchanan, who also injured an ankle after being rolled up late in the TCU game.
A bit of good news did come in the injury report however, as offensive tackle Monroe Mills, offensive guard Landon Peterson, and wide receiver Trey Cleveland will all be available against Kansas.
Getting a win over the Jayhawks on Saturday would go a long way in helping Texas Tech get to bowl eligibility as a trip to Iowa State and playing host to Oklahoma remain on the schedule after this game. Tech must win two of three to get there and are capable of doing so.
In this week's game, Texas Tech will be an underdog on their own field as Kansas currently sits as a four-point favorite on the road.