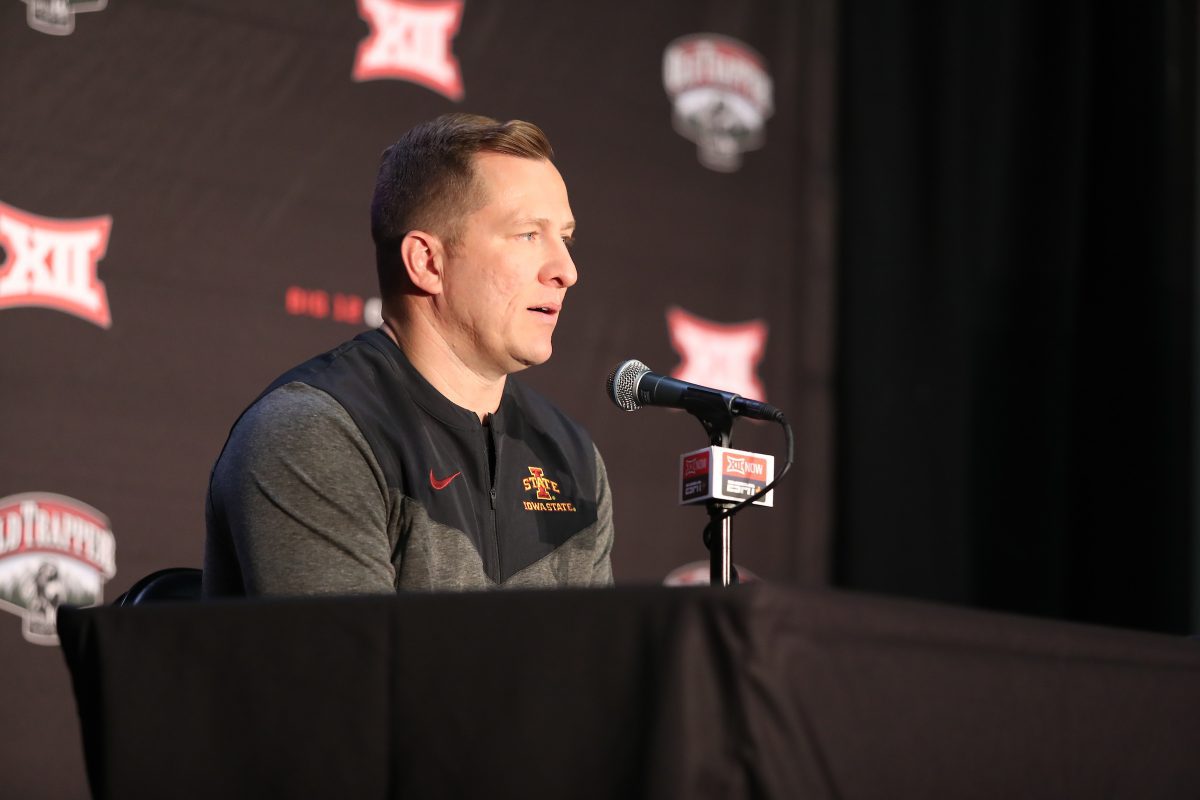 The Iowa State Cyclones men's basketball team began assembling talent for its 2023-24 team as the NCAA's early-signing period opened on Wednesday.
The Cyclones, led by coach T.J. Otzelberger, are coming off a season in which they stunned most observers by reaching the NCAA Tournament after winning just two games in 2020-21. The Cyclones not only reached the NCAA Tournament in Otzelberger's first season as coach, the Cyclones reached the Sweet 16.
Before the signing period, the Cyclones landed commitments from two of the nation's Top 40 players, according to 247Sports.com. Forward Omaha Biliew from Waukee, Iowa, and forward Milan Momcilovic from Pewaukee, Wis., are not only Top 40 players nationally, they're the No. 1 and No. 3 rated signees for Iowa State in the history of 247Sports.com.
Biliew signed early Wednesday morning, and the signing of Momcilovic Wednesday afternoon.
The Cyclones confirmed the signing of forward Kayden Fish on Wednesday, along with the signing of Jelani Hamilton.
Iowa State's 2023 recruiting class is below. Players who confirmed as signed are noted below. The list below also includes the Cyclones' season-opening roster.
The early-signing window closes on Nov. 16.
2023 Iowa State Men's Signing Class
No. 1 Class in Big 12, No. 6 overall (247Sports.com as of Nov. 6)
PF Omaha Biliew, 6-8, Waukee Senior (Waukee, IA) — 12/5/1* – Signed (confirmed by ISU)
PF Milan Momcilovic, 6-8, Pewaukee (Pewaukee, WI) — 32/7/1** – Signed (confirmed by ISU)
SG Jelani Hamilton, 6-6, Cumberland Christian Academy (Austell, GA) — 132/24/10 – Signed (confirmed by ISU)
PF Kayden Fish, 6-6, Staley (Kansas City, MO) — 173/36/5 – Signed (confirmed by ISU)
Note: Slash rankings are national/position/state per 247Sports.com
*-Highest-ranked Iowa State signee ever in 247Sports.com rankings era
**-Third-highest ranked Iowa State signee ever in 247Sports.com rankings era
2022-23 Season-Opening Roster
F Tre King (6-7, Sr.), G Eli King (6-3, Fr.), G Caleb Grill (6-3, Sr.), G Tamin Lipsey (6-1, Fr.), G Demarion Watson (6-6, Fr.), F Aljaž Kunc (6-8, Sr.), F Robert Jones (6-10, Sr.), G Jaren Holmes (6-4, Sr.), C Osun Osunniyi (6-10, Sr.), G Gabe Kalscheur (6-4, Sr.), F Conrad Hawley (6-5, So.), F Hason Ward (6-9, Sr.), G Jeremiah Williams (6-4, Jr.).
Player in Bold: Notes a player who is a senior and may be out of eligibility after this season, depending on whether they have a COVID-19 waiver.
You can find Matthew Postins on Twitter @PostinsPostcard.