Baylor Bears
Big 12 Football Bowl Projections Entering Conference Championship Weekend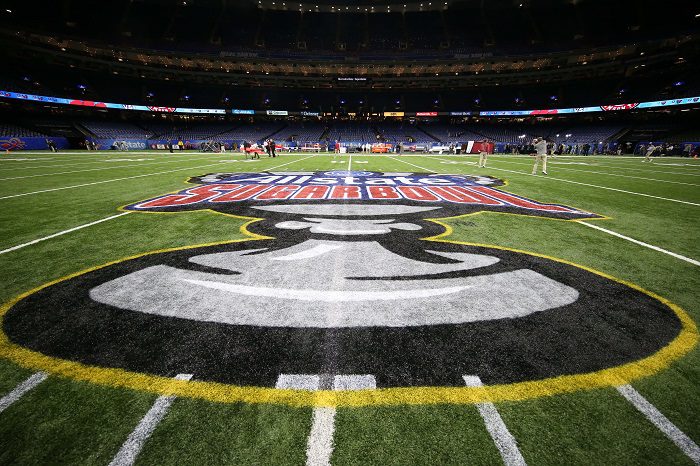 The final week of the college football season is over, and it is time to start thinking about bowl games. There are still conference championship games to be played, but bowl season is coming quickly.
Jerry Palm from CBS Sports recently released his latest college football bowl projections. It is always interesting to see how things change from week to week but here is what he currently has listed for the Big 12.
Fiesta Bowl (CFB Playoff)
TCU vs Michigan
With Michigan beating Ohio State, that means TCU has a new opponent. In Tuesday's rankings, the Horned Frogs jumped up a spot to number three which will have them taking on the number two team in the country in the semifinal. But before we get ahead of ourselves, TCU still needs to win a Big 12 championship on Saturday which will be easier said than done.
Sugar Bowl
Alabama vs Kansas State
This would be a huge matchup for Kansas State, but they may play in a different bowl game depending on what happens Saturday. If Kansas State loses that means TCU will get into the College Football Playoff. With TCU playing in a semifinal game, that would keep Kansas State in the Sugar Bowl. However, if Kansas State wins, then they will get a bid to the Cotton Bowl while TCU will fall to the Sugar Bowl.
Alamo Bowl
Texas vs Utah
At this point, Texas should just call the Alamodome home. It seems like every single year they wind up in the Alamo Bowl due to Austin being an hour and a half away from San Antonio. I know this bowl game would love to pack the stadium in burnt orange, but I am getting a little burnt out seeing them here.
Cheez-It Bowl
Texas Tech vs North Carolina
If you like high-scoring bowl games, then this will be the one to watch. Texas Tech has used three different quarterbacks this season but has the best passing offense in the Big 12. Now with Tyler Shough taking the starting job back, Texas Tech's offense has kicked it into another gear. I expect a lot of points coming out of this game.
Texas Bowl
Oklahoma State at Kentucky
This would be a matchup that would scare me if I was an Oklahoma State fan. The defense has taken steps back and the offense looks completely dysfunctional without Spencer Sanders. Speaking of Spencer, is he even going to play in the bowl game?
Liberty Bowl
Baylor vs Arkansas
I would be very interested to see what happens here between two 6-6 teams. A loss would give someone a losing record while a win will give someone a winning record. Other than that, it is always fun when a Big 12 team gets a shot at the almighty SEC.
Guaranteed Rate Bowl
Oklahoma vs Maryland
The Sooners better be careful because Maryland can score some points. Obviously, this isn't where Oklahoma wants to be, but they can at least use some of these bowl practices to get some of the younger guys reps.
First Responder Bowl
Kansas vs BYU
There are two good things about this game. First off, Kansas is in a bowl game which is huge, and they have a chance to win their first bowl game since the 2008 Orange Bowl. Secondly, they get to play a future conference opponent which is awesome. Can we just paint Big 12 logos on the field for this one?