Big 12 News
Jerome Tang on Bramlage Coliseum: 'Not a High School Kid in America Who Wouldn't Play Here'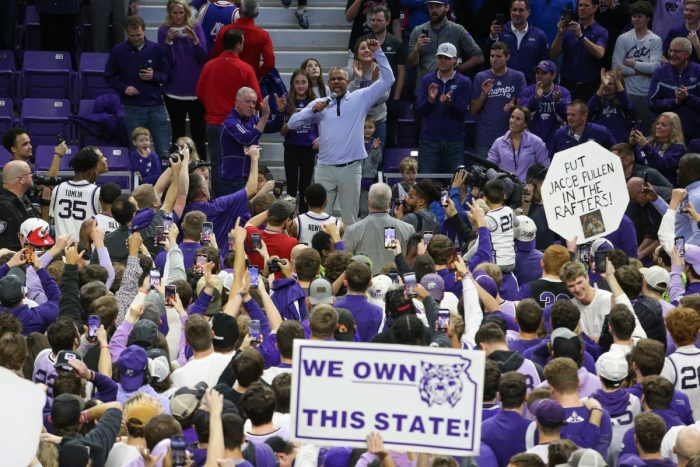 Head coach for the Kansas State Wildcats, Jerome Tang, joined CBS Sports basketball bracket breakdown show to discuss his team and their place in the 2023 NCAA Tournament this season.
During the interview, Tang spoke about multiple difference aspects of his season since being hired, citing things like the superstar duo of Markquis Nowell and Keyontae Johnson, Tang's coaching staff, the overall rebuilding process, but most importantly addressed the home fan experience at Bramlage Coliseum.
Tang told CBS sports, "Our fans gave us a home court advantage in the Octagon of Doom this year, and that's the reason why we're in the NCAA Tournament. We lost one game at home and it was a conference game by three points to the 2-seed Texas who just won the Big 12 Tournament. Our fans carried us and inspired us. There's not a high school kid in America, who's out there, that wouldn't want to play in the environment we have in Bramlage Coliseum."
Jerome Tang and the Kansas State Wildcats have been one of the best stories in all of college basketball this season, and after being picked to finish last in the Big 12 Conference, are staring down a matchup as the 3-seed taking on the 14th-ranked Montana State Bobcats, Friday night at 8:30 PM CST.