Trending Now
Four ACC Teams Revealed Who Oppose Adding Stanford and Cal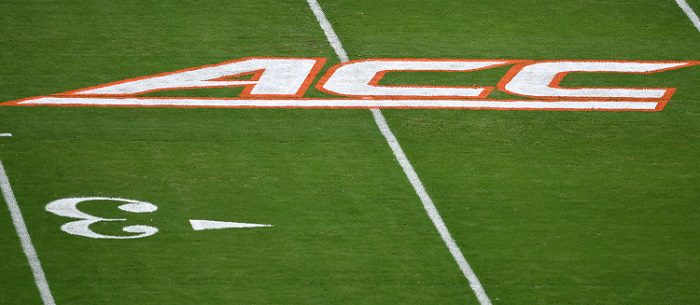 The ACC was trying to expand by adding two of the remaining four Pac-12 teams, but the votes have not been there thus far.
The ACC requires 12 of 15 schools voting to add a new member, but when the vote went down on Wednesday night, only 11 of the 15 teams voted "yes" on adding Stanford and Cal. The four "no votes" were Florida State, Clemson, North Carolina and North Carolina State, according to multiple reports.
As was reported previously this week, it was Notre Dame who was pushing hard for the two additions. Despite the fact that the Irish are only partial ACC members, they do receive a full vote on any expansion matters. However, it was also reported that Notre Dame had no intentions of becoming a full-time ACC member themselves, which possibly influenced the "no" vote of some.
And while there hasn't been a vote on SMU, the Mustangs are still pushing very hard for their own ACC invite. SMU is reportedly willing to forego any league revenue for the first 5-7 years upon joining the conference. If the Mustangs were to get the invite, they would be giving up nearly $150 million over a five-year span. However, big boosters are willing to cover the immediate losses as they view this current climate as a now-or-never situation to get the Mustangs back to big-time college football.
The conference realignment carousel has been busy in recent weeks with the Big 12 Conference adding the "Four Corner" schools in Colorado, Arizona, Arizona State and Utah, while the Big Ten landed Oregon and Washington.
Meantime, we're only three weeks away from Week 1 of the college football season, but expansion is still looming large around the sport.