Big 12 News
Remaining Pac-12 Schools Eyeing Scheduling Alliance With MWC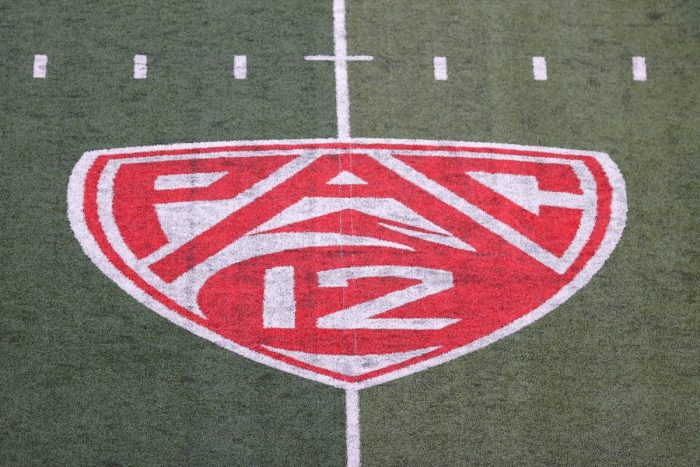 According to reports, Washington State and Oregon State might have found a way to survive without falling into total obscurity in the latest wave of conference realignment.
Over the last calendar year, we watched the Pac-12 slowly fall victim to the plot of its own demise, as Commissioner George Kliavkoff negotiated his conference squarely into a six-foot hole.
In the aftermath, Colorado, Utah, Arizona State, and Arizona are all headed to the Big 12, and Oregon and Washington are joining USC and UCLA in joining the Big Ten.
A few weeks later, Stanford and Cal got a chance to jump ship and join the ACC, leaving only the Beavers and Cougars to fend for themselves.
Since then, rumors have come and gone about Oregon State and Wazzu potentially joining the Big 12 or, more likely, the Mountain West Conference, but on Thursday there appeared to be a new avenue on the horizon for the not-so-dynastic duo.
According to a report from Yahoo Sports' Ross Dellenger, Washington State and Oregon State are "inching closer" to agreeing to a two-year football scheduling alliance with the Mountain West Conference. Delleger also reports that the alliance would be based on a model that would have MWC teams play seven conference games, plus one game against either OSU or WSU.
With this scheduling alliance potentially in the works, it's important to note that neither the Beavers or Cougars would be eligible to play for a Mountain West Conference title as they would not be official members of the conference. That means, according to pending changes to the College Football Playoff format, they would only be eligible for the playoff through an at-large bid.
While this certainly isn't an outcome that either fan base was hoping for this time last year, its officially survival mode for these schools, and this lifeline buys them something that is running in short supply, and that is time. With 2024 approaching, and no Pac-12 conference left to fill their schedule, now is the time for answers and this might be the best option that Washington State or Oregon State will get for quite a while.