Football
Postscripts: Big 12 Tiebreaker Chaos, Women's Soccer Impressive and Charissa Thompson Drama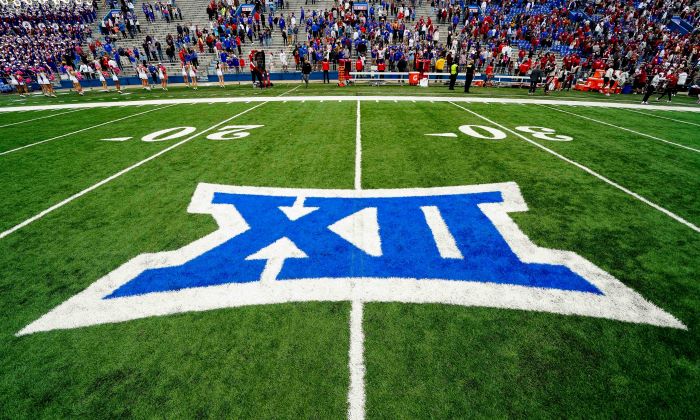 What's going on in the Big 12 and beyond? I expand and explain every Sunday in Postscripts at Heartland College Sports, your home for independent Big 12 coverage.
This week, the Big 12 fumbles (get it) tiebreaker PR, Big 12 women's soccer is having a run and why trust and credibility matters in my profession.
Tiebreaker Hell
It really doesn't matter if the Big 12 football tiebreaker rules are right at this point. The conference completely mishandled what became a PR nightmare for them.
From a Big 12 official telling an Oklahoman reporter last weekend that head-to-head didn't matter in a three-way tiebreaker if everyone involved didn't play each other to their Wednesday meeting with athletic directors to "clarify" the rules, none of this was handled in a way that inspired confidence.
It resulted in four days of PR hell for the conference that was utterly unnecessary.
The conference said they made a tiebreaker clarification and made it sound like it had always been there. This was basically over a misplaced comma. Need a proofreader? I do contract work.
From what I could tell, no one took responsibility for this mess. It would have been more understandable if someone from the conference had said, "Hey, we didn't proofread this 100 percent back in August. No one caught it. It's on us. We're sorry for the confusion."
But, crickets. Just a release with a "clarification" and a note that the tiebreaker rules had not changed.
The conference has largely lived under good vibrations the past two years. But when they screw something up, it must be called out.
They screwed this up to the point where even their network partners still don't quite understand the tiebreaker rules (ESPN's announcers for Kansas-Kansas State were still talking like Kansas State had the best chance to get to the Big 12 title game, even though Oklahoma State has the tiebreakers it needs assuming it wins next weekend).
This was all so completely unnecessary and completely under-addressed by the league. At the least, the league's director of football ops should have been made available to the media via Zoom to explain all of this. And after Saturday's games, it sounded like some folks still needed the explainer.
Big 12 Women's Soccer Sweet Success
We're not able to cover every sport here at Heartland, but we do pay attention. And Big 12 women's soccer is having a run right now.
The Big 12 got three bids to the NCAA Tournament — BYU, Texas and Texas Tech.
Entering the Sweet 16, the Big 12 still has three teams alive in the NCAA Tournament. It's the first time every Big 12 team that made it to the NCAA Tournament was still alive in the Sweet 16 since 2006.
BYU, a first-year Big 12 member, beat USC. Texas Tech handled Princeton in a game that had to go to penalty kicks and Texas slipped by Wisconsin.
It's great news for the conference and the potential for an all-Big 12 Elite Eight matchup between BYU, which is a No. 1 seed on its side of the bracket, and Texas Tech, which is a No. 2 seed.
BYU did its job on Saturday night, winning its game and moving into the national quarterfinals. Texas Tech will take on North Carolina, one of the game's traditional powers on Sunday. If the Lady Raiders win, it's BYU and Tech for the right to go to the Final Four.
Texas faces Florida State on Sunday in a bid to reach the Elite Eight against the winner of Memphis and Pittsburgh.
So, the potential still exists for an all-Big 12 national semifinal, which would be something.
On Fake Sideline News
I know some of you don't care much about sideline reporters or the basics of journalism, but once a week I get this space to write about what I want to write about. And, after Charissa Thompson's comments about making up reports while she worked the sidelines during her NFL days, I feel compelled to write something.
Just as a physician's first order is to "do no harm," a journalist's first order is to "tell the truth." It's our job to do that every day, and it doesn't matter what we're covering. Telling the truth builds credibility and trust with the audience. It requires daily maintenance, and these days it's not just what you write or say at your job. It's your social media too.
Tell the truth every day and you'll never have an issue with credibility in journalism or in life. But stop telling the truth or admit that you once didn't tell the truth while doing your job and your credibility will take a hit, no matter how much you try to spin it. It's hard to rebuild it in this business. And it impacts your colleagues, too. Other journalists have to answer to that dishonesty, even if their credibility is not at question.
Second, for 10 years I roamed the sidelines at big-time college football games shooting photos for the College Football America Yearbook. Because of that, I've seen sideline reporters like Holly Rowe, Kris Budden, Sam Ponder, Maria Taylor, Morgan Uber, Jenny Taft, Molly McGrath and countless others do their jobs.
They WORK. They work HARD. Their job isn't five minutes of camera time. It's three hours of hustling during football games to track down information for themselves and for others. The vast majority of what they gather comes out of the mouths of the announcers calling the game. That doesn't even take into account pre-game production meetings and post-game work.
For many of them, that's their gateway to higher-profile work. Ponder now host ESPN's NFL Countdown. Taylor now handles hosting duties for NBC's Sunday Night Football and Notre Dame home games. Taft is working as a studio host for women's college basketball on Fox, in addition to Big Noon Saturday games.
They worked hard to get there, and they did it by providing honest reporting and building credibility with the audience to the point where you never question that what they're reporting is accurate. That's what happens when you tell the truth every day.
And it only takes one flip comment on a podcast to do damage to your credibility and the credibility of others. That's why after Thompson's comments became public, every female reporter I follow commented on it, saying "This isn't how we do things."
Because that's the truth, and as journalists they understand the damage allowing that belief to settle in to the audience can do to their careers and the credibility of the profession as a whole.
You can find Matthew Postins on Twitter @PostinsPostcard.