Big 12 News
Kansas to Respond to NCAA Violations Publicly on Thursday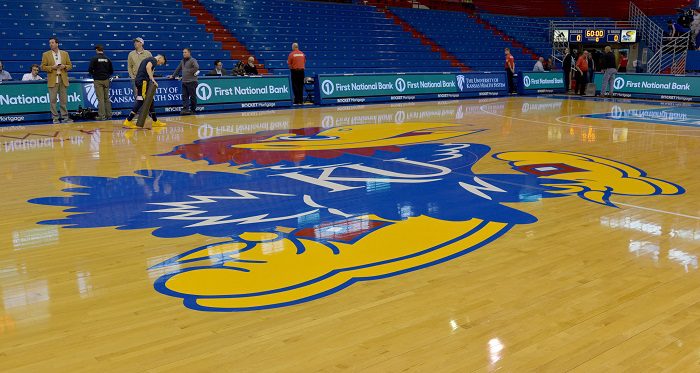 The Kansas Jayhawks are set to make public its formal response to the NCAA in the ongoing investigation into the basketball program on Thursday, as first reported to CBS Sports.
The response is the next step in allegations of major violations regarding KU basketball, which is currently in the top spot in the Big 12 (and the nation).
Back in September, KU said it "emphatically rejects" the allegation that Adidas reps were considered boosters and agents by the NCAA. The next month at Big 12 media days, Bill Self remains just as evasive, and preferred to keep the focus solely on the court.
The university also "strongly disagrees" with the NCAA's allegation that the program lacked institutional control.
So what's next? The NCAA enforcement staff will reply to Kansas' response and then it's likely a hearing date will be set for an NCAA infractions panel to consider the allegations and possible penalties. Kansas could appeal any penalties applied by that infractions panel. 
As for the speculation on what the NCAA could hit KU with? The Jayhawks could end up with a suspension for Bill Self, a loss of scholarships or a postseason ban.
**Want to win a $25 gift card?  Go sign up here and join our conversation! The best poster each week wins a gift card to your favorite establishment!**