Big 12 News
Oklahoma, Texas to Send Big 12 Letter on Plans to Not Renew Media Contracts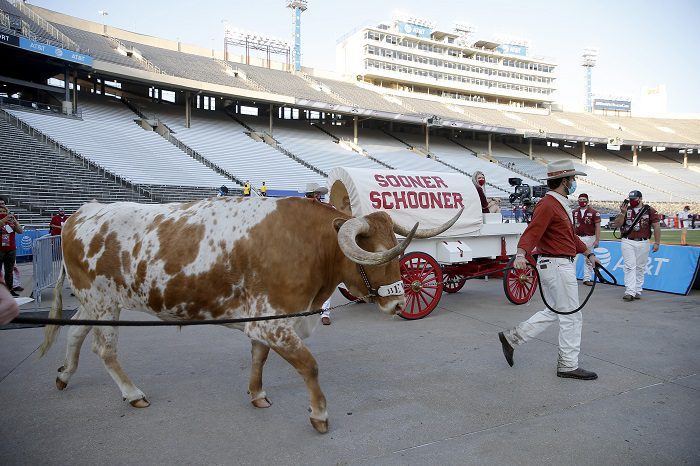 After Wednesday's shocking news that Oklahoma and Texas could be on the verge of leaving the Big 12 for the SEC, we have another report that appears to be making this that much closer to a reality.
According to Joe Trahan of WFAA in Dallas, Oklahoma and Texas plan to inform the Big 12 early next week that neither school will renew their media contracts when they expire in 2025. This should not be a shocker after the two programs released eerily similar statements on Wednesday that did nothing to calm down the reports that had circulated all afternoon.
After this letter, both schools would formally go to the SEC to apply for acceptance into the conference, which then would require 11 of 14 SEC schools to vote in favor of adding Oklahoma and Texas. We already know that at the very least, Texas A&M has no interest in adding the two programs, but will need to find three others who feel the same way.
The Big 12 TV contracts expire in 2025 and it's well noted that ESPN and FOX rejected the Big 12's overtures at extending their TV deal in recent months, which may have expedited this entire process for Oklahoma and Texas.
Both universities could stay in the Big 12 Conference until 2025, but there may be a way for these two to get out early, depending on what the future is for the Big 12 Conference.
Are other programs rushing to find homes elsewhere in the Big 12? Or are university presidents and athletic directors looking to add teams that provide value to the conference, even without Oklahoma and Texas?