Big 12 News
Pac-12 Commissioner George Kliavkoff Would 'Listen' to Big 12 Calls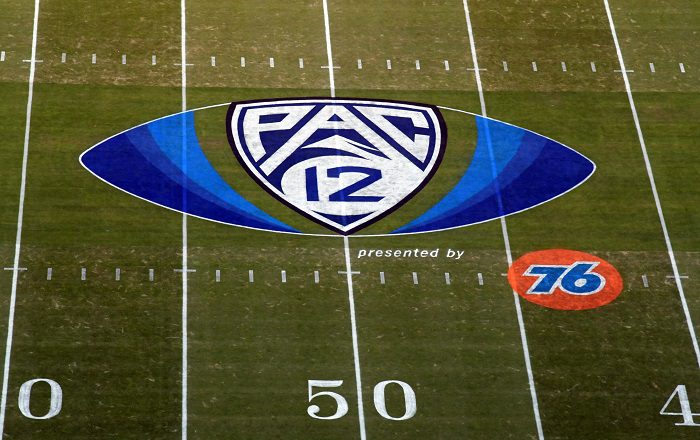 With conference realignment back in the conversation after Oklahoma and Texas decided they would soon leave the Big 12 for the SEC, the question is what happens to the remaining eight Big 12 teams?
The Big 12 could try to stay in tact with their current eight teams and expand or the conference could fall apart. There's still so much up in the air. But one of the big questions is if the conference does collapse who goes where? There are already reports that TCU, Baylor and Texas Tech have set their eyes west and have reached out to the Pac-12 Conference.
That's a wise idea by those three to act as a packaged deal and try to convince the Pac-12 that this is their best bet to get into the state of Texas.
But would the Pac-12 be interested?
Well in a conversation with the Mercury News, new Pac-12 commissioner George Kliavkoff said, "I consider the Pac-12 an exclusive club with a high barrier to entry. I love the schools and the teams we have today. We are not actively seeking to poach any teams from any conferences. But we'd be foolish not to listen if schools call us."
Kliavkoff made some noise earlier this week when he tweeted this out:
Needless to say the Pac-12, which has been the weakest of the Power 5 conferences athletically and monetarily in recent years, now finds itself in a position of power courtesy of the move by Texas and Oklahoma.
On the TV side, the Pac-12's contracts with ESPN and Fox expire in the spring of 2024, which is one year after the Big Ten's current contracts conclude and one year before the Big 12's come to an end.
But Kliavkoff added he's in no hurry to extend the TV deals, saying, "There is no rush to renegotiate the media rights deals. The macro trends are all in our favor, and I think they will continue to be in our favor for years to come. Waiting doesn't hurt us."
And we all know the TV networks play a role in this as ESPN and FOX rejecting the Big 12's request to discuss a new deal this spring may have been a catalyst for Texas and Oklahoma to decide to move on.
But with the SEC now making it an arms race to 16-team conferences, can the Pac-12 really be left behind? That's the question George Kliavkoff needs to be asking himself as his legacy could be defined in the next few weeks.