Trending Now
ACC Commissioner Jim Phillips is Against CFB Expansion Before 2026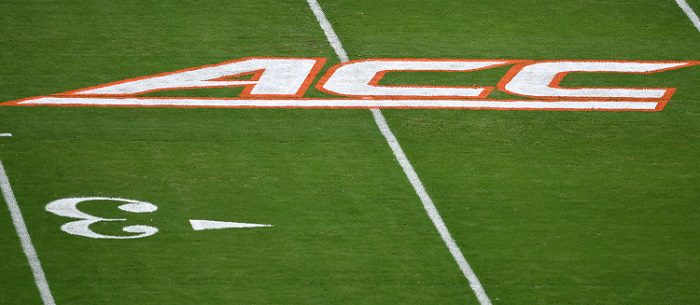 With the announcement this week that the College Football Playoff commissioners and presidents came to "no decision" on expanding the current four-team format, one had to wonder who was holding the process up. After all, the decision to wait until 2026 will cost the sport an estimated $450 million in revenue in 2024-25.
Now we know at least one culprit, and that is ACC commissioner Jim Phillips.
During a conference call on Friday, Phillips was clear about the ACC's stance on expansion and what its universities feel is the best course of action at this point in time.
According to The Athletic's Stewart Mandel, Phillips said that his conference has felt this way since the "middle of November or so" and has received feedback from players, namely from Clemson, saying that they "do not want to play any extra games." Phillips went on to say that the ACC is more focused on working with the other conferences on "much larger issues," like NCAA reform.
We know at least one of the sticks in the mud is Phillips, but it's also important to remember that his job is to represent the presidents of the universities that he is responsible for. It's clear that they are more concerned with other parts of the changing college football landscape, such as NIL oversight, rather than expanding the Playoff. For that, we can't blame him; he's just doing his job.