Big 12 News
Big 12 Intends to Remain at Nine Conference Games After Realignment: Report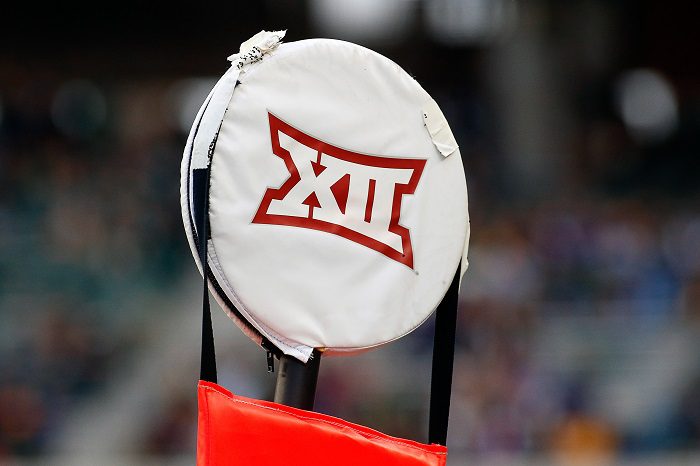 CBS Sports' Dennis Dodd reported this morning that the Big 12 is planning on moving to two seven-team divisions beginning in the 2023 season.
According to Dodd's report, the Big 12 athletic directors met in Las Vegas in December to decide what to do with the league going into the future. The seven-team divisions are the perfect "tentative plan," giving the league the option of moving to six-team divisions if Oklahoma and Texas jump ship earlier than expected.
For now, Oklahoma and Texas are scheduled to leave in 2025, and with the league adding BYU, Cincinnati, Houston, and UCF in 2023, it begs the question of what scheduling will look like during this time of realignment.
Well, Dodd covers that too in his report, stating that a source within the Big 12 said that the league is "most likely going to stick with its current nine-game conference schedule." That is good news for future non-conference contests, because this move means that teams should be able to keep their scheduled matchups instead of scrambling to find new opponents on short notice.
The "new-look Big 12" is right on the horizon, and will be exciting to see the conference with new friends and foes for the first time since adding TCU and West Virginia back in 2012.
The original Big 12 Conference had North and South divisions from 1996 to 2010, but after conference realignment, the league played a round-robin with 10 teams after losing Colorado, Texas A&M, Nebraska, and Missouri, while adding TCU and West Virginia. In 2017, the Big 12 brought back its conference championship game, without divisions, in a No. 1 vs. No. 2 format.
Now, expectations in the public eye are that Oklahoma and Texas will ride out their contract with the Big 12 and stick around until 2025. However, it's hard not to see them leaving after the 2022 season given how quickly this has all taken place. The buyout that OU and UT would have to pay is substantial, right around $75 million per team. Could that price tag keep them around for two more years? Who knows at this point.
Nevertheless, the one thing to take from this is that the Big 12 has adapted and overcome yet again and is headed towards a bright future, a future without Oklahoma or Texas.