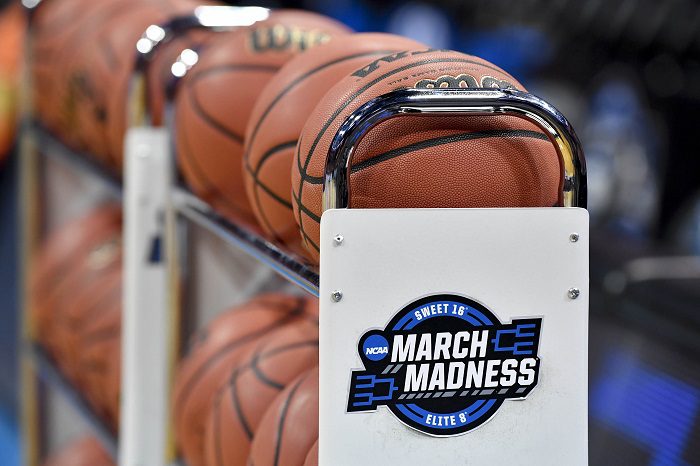 Basketball fans, can you feel it? March Madness is right around the corner and we are merely days away from the initial tip-off of the 2022 NCAA Men's Basketball Tournament.
As the conference tournaments get underway this week, we head into the final stretch of the 2021-22 college basketball season and prepare for the biggest event in college athletics.
In preparation, CBS and Turner announced which commentators will be paired together for the Madness starting next week.
As is the case every year, Jim Nantz, Bill Raftery, Grant Hill, and Tracy Wolfson will make up the main crew which will have games through the Sweet Sixteen and then head to the Final Four and National Championship in New Orleans — the seventh consecutive Final Four for that crew.
CBS also announced that former referee Gene Steratore will serve as the rules analyst during the tournament. Game assignments will be set after the bracket is locked in, but here are the pairing announced by CBS and Turner.
NCAA Tournament Announcer Pairings
Jim Nantz, Bill Raftery, Grant Hill, Tracy Wolfson
Brian Anderson, Jim Jackson, Allie LaForce
Ian Eagle, Jim Spanarkel, Jamie Erdahl
Kevin Harlan, Dan Bonner, Reggie Miller, Dana Jacobson
Lisa byington, Steve Smith, Avery Johnson, Lauren Shehadi
Andrew Catalon, Steve Lappas, Andy Katz
Spero Dedes, Debbie Antonelli, AJ Ross
Brad Nessler, Brendan Haywood, Evan Washburn
As far as studio coverage is concerned, Ernie Johnson and Greg Gumbel will lead the way, with Charles Barkley, Clark Kellogg, Kenny Smith and Wally Szczerbiak as the analysts. Former NBA legend Dwayne Wade will also be a part of the coverage through the Sweet Sixteen portion of the tournament.