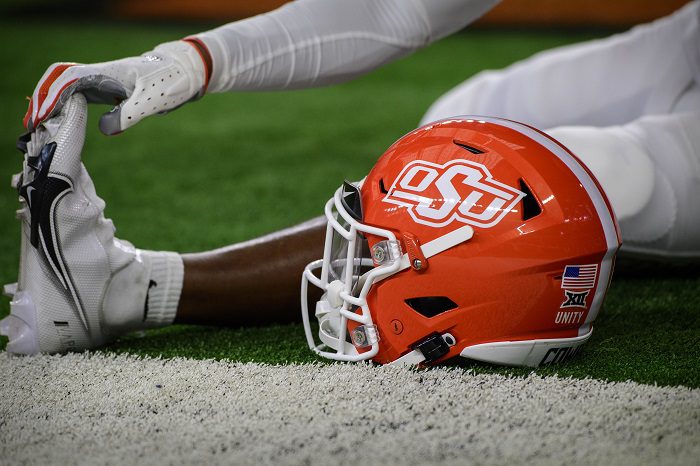 Kansas State's defense wasn't just dominant on Saturday, it was scary. Literally.
Oklahoma State's redshirt freshman quarterback Gunnar Gundy entered the game for the Pokes in garbage time of a 48-0 loss to the Wildcats, and Gundy appeared to quickly realize that this was quite a bit different than one of his Friday Night Lights games at Stillwater High against Bartlesville.
When the FOX TV cameras zoomed in on Gundy's hands pre-snap on Saturday, they were shaking like a guy who was starring down Lawrence Taylor or Ray Lewis.
Take a look at the video here.
And just to be clear, this was not from the weather, as it was a perfect fall day in Manhattan on Saturday with temperatures in the 50's and 60's.
In this game, the Wildcats never even allowed the Pokes to get into the red zone, while racking up three sacks, three QB hits, six tackles for loss, two forced fumbles and two interceptions. The Pokes came in averaging 467 yards per game, but on Saturday they had a total of 217 yards.
It was the best defensive performance in the Big 12 this season.
So given that this was just the third game Gundy had appeared in this season as only a redshirt freshman, along with how dominant Kansas State's defense was on Saturday, we're happy to cut him some slack on his nerves.