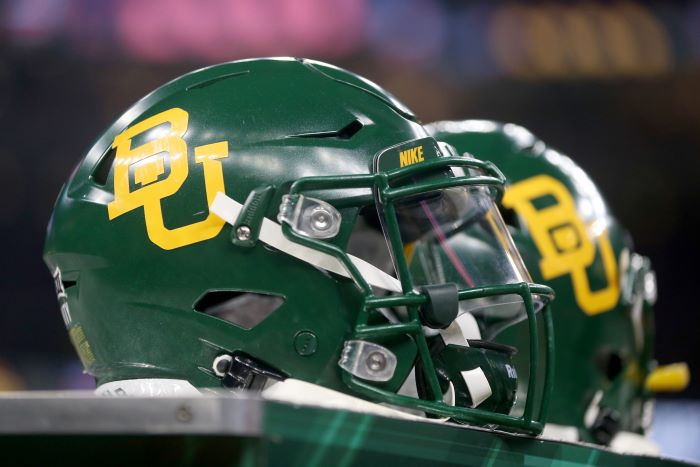 The Baylor Bears will play eight home games and four road games as the Bears welcome four new members to the Big 12 in 2023.
The Bears, led by head coach Dave Aranda will open the season at home on Sept. 2 against Texas State. After that, the Bears play three more home games in a row, culminating with their Big 12 opener against Texas.
The Bears' first road trip is to new Big 12 member UCF on Sept. 30. The Bears will also road trip to Cincinnati on Oct. 21 and then host Houston on Nov. 4.
The Bears will not play the fourth new Big 12 member, BYU. The Bears and Cougars just completed a non-conference home-and-home in 2022.
Each Big 12 team will still play nine league games. But, this will be the first time since the 2010 season in which all Big 12 will not play each other.
Along with BYU, the Bears will not play Kansas, Oklahoma and Oklahoma State.
The Big 12 Championship Game will be played on Saturday, Dec. 2, at AT&T Stadium in Arlington, Texas, at a time to be announced.
The complete 2023 Baylor football schedule is below.
Baylor Bears 2023 Football Schedule
Sept. 2 — Texas State
Sept. 9 — Utah
Sept. 16 — Long Island
Sept. 23 — Texas*
Sept. 30 — at UCF*
Oct. 7 — Texas Tech*
Oct. 14 — Bye
Oct. 21 — at Cincinnati*
Oct. 28 — Iowa State*
Nov. 4 — Houston*
Nov. 11 — at Kansas State*
Nov. 18 — at TCU*
Nov. 25 — West Virginia*
Bold: Home games; *-denotes Big 12 game; All games Saturday unless noted; times and dates are subject to change.