Baylor Bears
Top Four Performances From Big 12 Players the in Shrine Bowl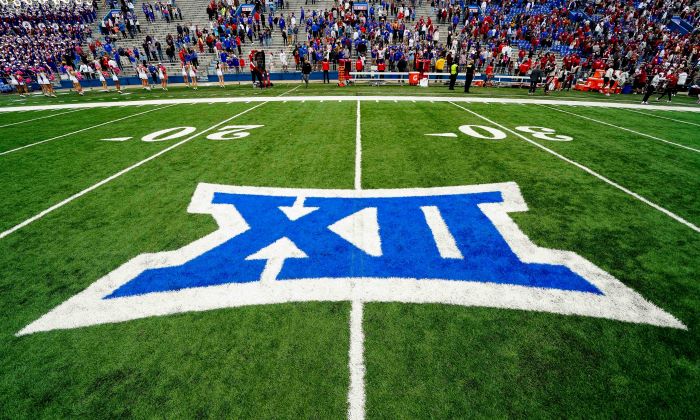 The college football season may be over but there is still some work left to do for some NFL hopefuls. On Thursday night, we had the East/West Shrine Bowl in Las Vegas where we saw a total of ten Big 12 players display their skills.
For those who aren't familiar, these events are primarily used as camps as players practice for an entire week in front of NFL scouts before playing in a game. It is identical to a bowl game except the teams don't get weeks of practice before playing the game.
The game was a little slow as you can tell by the score. Both offenses struggled to take care of the football and really get anything going. Due to the fact that there wasn't a whole lot of offensive skill players from the Big 12, it was kind of a quiet game from a Big 12 perspective. However, I decided to share my top four Big 12 players from the game.
1. West Virginia DL Dante Stills
Dante has been a staple of West Virginia's defense over the past few years. He is a great leader as well as being a great player. Dante was a first team All-Big 12 selection this past season and was one of the top ten highest graded players entering this game according to Pro Football Focus. They ranked Dante at an 85.7 overall and gave him a run grade of 90.3 which was the fifth highest among power five interior defensive linemen in 2022. Stills flashed a few times on Thursday night getting into the backfield quickly and it also seems like he had a great week of practice as well.
2. Oklahoma Punter Michael Turk
A punter? Yes, but not just any punter. We are talking about Michael Turk here. Michael has been the best punter in the Big 12 over the past two seasons and was even a two time All-Pac 12 selection before coming to Oklahoma in 2021. In the Shrine Bowl, Turk got a chance to show off his leg as well as his accuracy as he was able to land a few punts inside the 15-yard line.
3. Texas DB D'Shawn Jamison
We didn't hear a lot about D'Shawn in this game, but I thought he did a good job overall. He did a great job contesting a pass that was headed his way when he was covering West Virginia wide receiver Bryce Ford-Wheaton early in the game. He even had a nice punt return in the fourth quarter to give his team good field position. Despite not hearing his name a ton on Thursday night, he did manage to impress quite a few people earlier in the week with his play in practice.
4. Baylor OL Connor Galvin
The two-time All-Big 12 tackle made his presence felt in practice throughout the week. He had some excellent reps and was even named tackle of the week for the West Team. While I don't think he had a great performance in this particular game, his efforts in practice said a lot about what people think about him. Don't be shocked to see him get drafted late on day two.