Big 12 News
WVU WR Bryce Ford-Wheaton Lights Up NFL Combine With 40-Yard Dash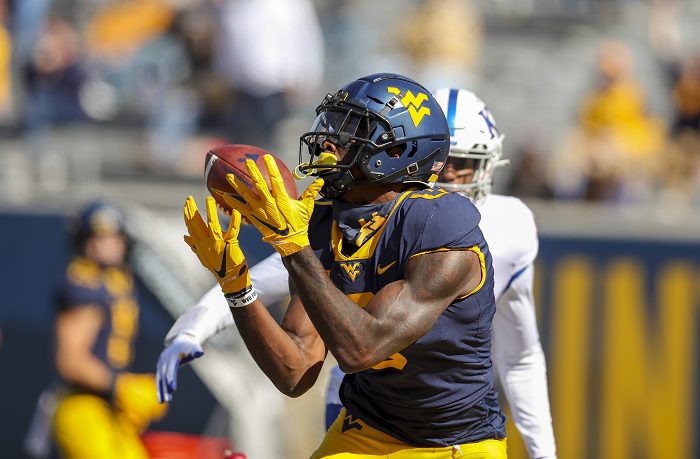 West Virginia had some speedsters on their team last season, and wide receiver Bryce Ford-Wheaton is the latest example.
The former Mountaineer turned heads at the 2023 NFL Scouting Combine where he flew in the 40-yard dash with a time of 4.38.
@nbsp;
Wheaton's stock is surely going to see a rise following an impressive performance at the Combine, especially with a slightly slower class of sprinters. The top time in the 40-yard dash for the receiver group is held by Nebraska's Trey Palmer, who showed up with a big 4.33.
Joining Ford-Wheaton in the top 10 with top 40 times are Big 12 running mates Derrius Davis from TCU, with a 4.36, and Marvin Mims Jr. from Oklahoma, with a 4.38.
Wheaton was originally projected to be selected in the mid-to-late rounds but with his size standing 6-foot-4 and weighing 221 pounds, the upside to have a big bodied receiver who can fly in the open field can be a game changer for any offense in the NFL.
NFL.com graded the Mountaineer's performance as the fifth-best performance from any receiver in the class at this year's Combine, and after putting his skills on full display, expect many teams to mention Ford-Wheaton in preparation for the draft.