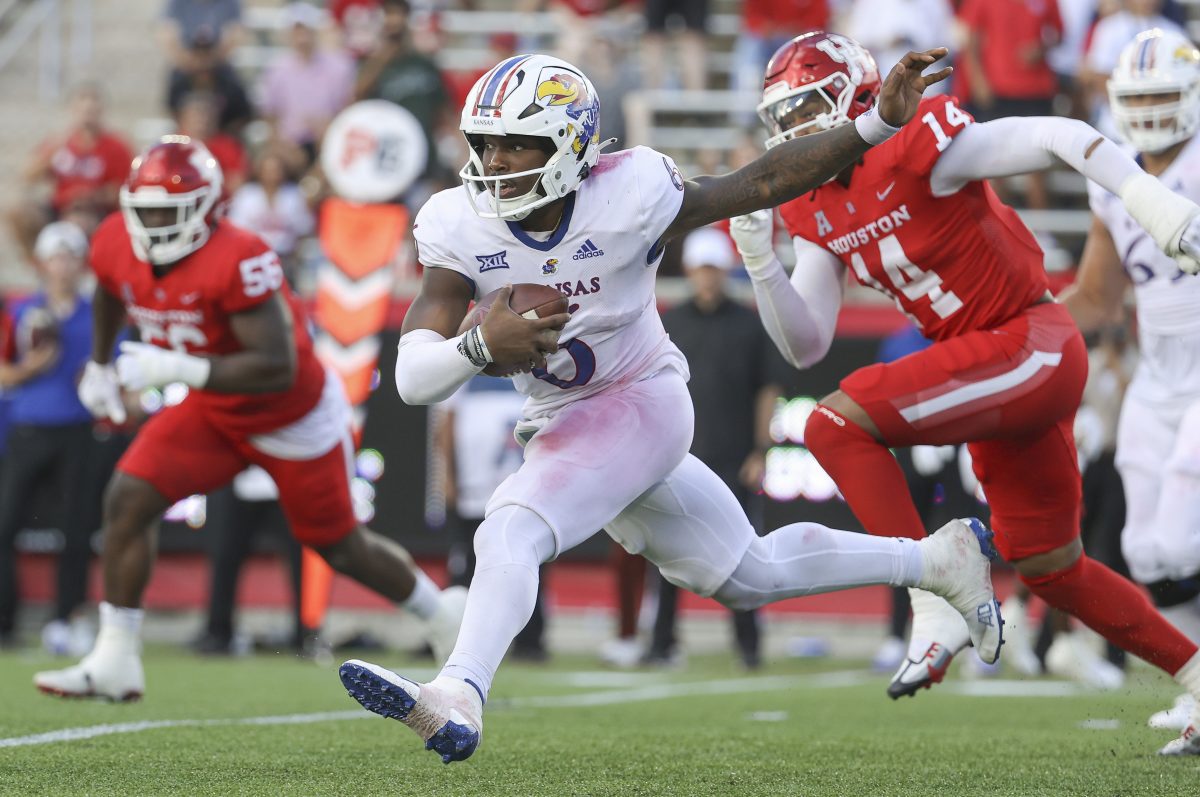 The Kansas Jayhawks will once again be without their star quarterback Jalon Daniels, who is set to miss Saturday's Big 12 showdown against UCF.
Daniels was out last week against Texas in a game the Jayhawks eventually lost 40-14 against the Longhorns.
Daniels missed the first game of the season due to a lingering back injury, but he returned to the field for three games in a row before aggravating the back last week.
So the Jayhawks will turn to Jason Bean, who started last week against UT in Austin. He finished 9 of 21 for 136 yards and one touchdown, along with seven carries for 42 yards. Freshman Cole Ballard will be Bean's back up on Saturday.
Kansas vs. UCF kicks off at 3:00 p.m. CST on FOX.