Big 12 News
Former Kansas G Arterio Morris No Longer Enrolled at Garden City CC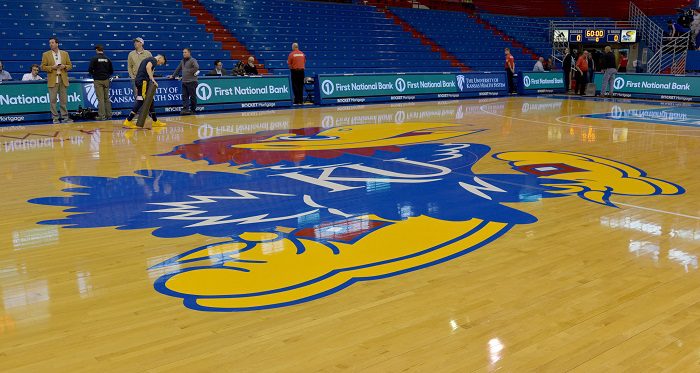 On September 29, Kansas guard Arterio Morris was arrested and charged with one count of rape, which ultimately led to his dismissal from the program.
Morris was suspended from the program on September 15, one day after he pleaded no contest to misdemeanor assault in Denton County, Texas, in a case that followed an alleged altercation with an ex-girlfriend in June 2022.
Then, following his arrest and charge of rape, Morris was dismissed from the Kansas basketball program.
According to an affidavit (obtained by The Athletic) filed in Douglas County (KS) District Court, Morris is alleged to have held an 18-year-old woman down by the neck and raped her on August 26 in a McCarthy Hall apartment on the University of Kansas campus.
Morris's first court date is set for 3:00 p.m. on October 18, according to the Kansas City Star, who also says that he faces penalties that range from "147 months (12 years, 3 months) to 653 months (54 years, 5 months) in prison and/or a fine of up to $300,000 and 36 months of post-release supervision."
Somehow, with all of this going on, Morris reportedly enrolled at Garden City Community College for the 2023-24 season but was dismissed from the program shortly after enrolling.
Given the details of his legal history and current situation, Morris was only enrolled at Garden City for less than two days before his departure from the program.