Big 12 News
Ranking 2019 Big 12 Non-Conference Games, No. 5: West Virginia at Missouri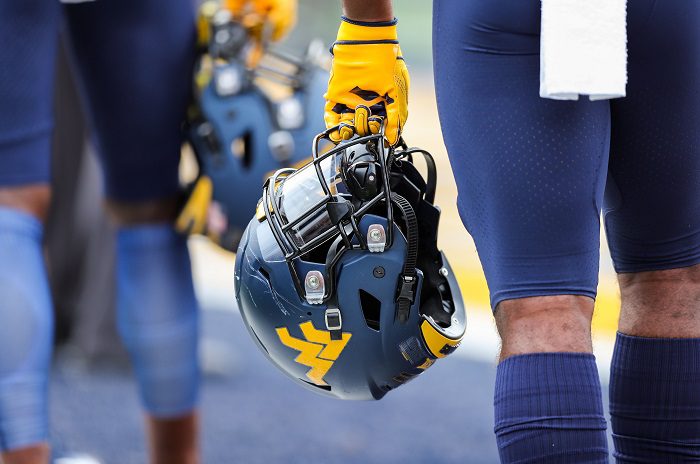 Over the coming days, we will have some fun ranking the top 10 non-conference games in the 2019 Big 12 football season. Of course, there was plenty of debate, but this list was compiled by HCS writers Pete Mundo and Derek Duke. Some we agreed on, others we didn't, and we simply averaged out our differences to find the top 10 games in September that Big 12 fans will have a chance to start anticipating as the college football season (finally!) approaches.
Previously Ranked
No. 10: Kansas at Boston College
No. 9: Oklahoma at UCLA
No. 8: Texas Tech at Arizona
No. 7: West Virginia vs. NC State
No. 6: Oklahoma vs. Houston
The Mountaineers are back on the list again and are just one of two Big 12 teams (Oklahoma) with two games in our Top 10 list of the best non-conference games in the Big 12.
As for this game against Missouri, it's an interesting storyline as you have one of the teams that left the Big 12 for one of the teams that joined the conference. Plus, it's Big 12 vs. SEC, there's always a little extra juice there.
It's also the first Power 5 opponent for new head coach Neal Brown, along with his quarterback Austin Kendall. Mizzou is also moving on from a big-time quarterback in Drew Lock, and are likely getting set to turn to former Clemson quarterback Kelly Bryant. Bryant will have lots of help in the backfield from running back Larry Rountree, who rushed for over 1,200 yards in a breakout 2018 campaign.
This will give us a great idea of what exactly Coach Brown has to work with in 2019. Missouri could very well be a Top 25 team when this game kicks off and how the Mountaineers perform could tell us whether or not this is a rebuilding year or a year where WVU can surprise some folks in the Big 12 Conference.
**We now have FREE Big 12 Forums here at Heartland College Sports. Go sign up here and join our conversation! **