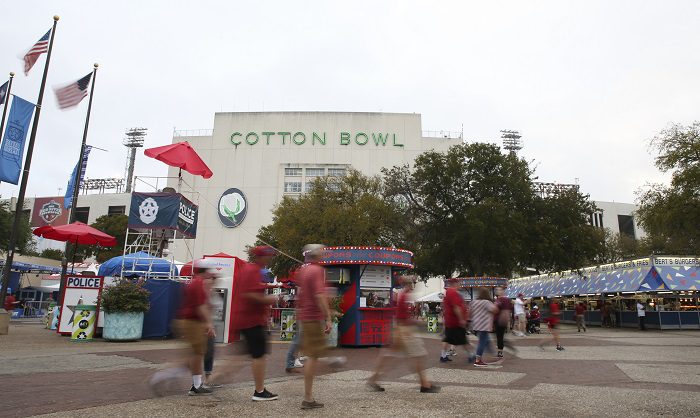 Let's preface everything that is set to be discussed in this column with the following statement: COVID-19 can be a deadly disease that people, especially in certain age groups or with pre-existing conditions should not take lightly.
I feel like that statement has to be made clear on a daily and weekly basis because any time you begin to question the statuesque many will say you're "OK with people dying" or "are you trying to kill me?!" No. I'm not. I want us all to live forever and read Heartland College Sports every day until the end of time, but I digress!
As Big 12 universities, and other universities, start bringing college football players back to campus, we are starting to see positive tests on COVID-19. Kansas State had several players test positive last week. So did the Texas Longhorns. The Oklahoma State Cowboys had a handful as well (and somehow COVID is the least-discussed topic in Stillwater the past few days!). Clemson reportedly had 28 cases, with the majority coming from the football team.
The reality is this: At this point it will be unusual for a program to have zero positive tests for COVID-19 upon players returning.
But should we look at this news and say to ourselves, "Shut down the college football season!"
No. In fact we should think just the opposite. COVID-19 may be far more prevalent than we ever realized, especially in young people who are far less likely to show any serious symptoms. At the University of Texas, at least 10 of the 13 players who tested positive showed zero symptoms.
According to the latest info from World-O-Meters, the death rate of everyone getting COVID-19 under the age of 40 is .2%. And as we continue to do more testing of young people, many of whom will test positive without symptoms, that percentage is only going to continue to decrease. That's the nature of basic statistics.
Comparatively, the disease's mortality rate is 8% for those 70-79 years old and nearly 15% for those over 80 years old.
Despite all this information, UCLA had 30 of its players announce they want an independent health official to review their plans for COVID-19, as they reportedly do not trust the university or Chip Kelly to look out for their best interests.
I understand wanting to make sure you are protected as a player, but I also believe it is vitally important to share all the above information with players and their families.
The biggest hurdle facing these teams is going to be the isolation end, as no one would want the virus to spread to coaches or employees in the athletic department who are obviously older and possibly more susceptible to having issues with the virus.
There's no doubt this is going to be a challenge for every college sports program moving forward, but as we continue to test and a rapidly increasing its pace, while learning more about the virus every day, my belief is we will learn to live with it. That may mean older coaches wearing masks and gloves when in the facilities with the athletes.
And let's be clear that none of this mean we take it lightly or pretend is doesn't exist, but it means we put it into perspective for what we've learned it is: A virus that can have fatal consequences for the old and the vulnerable, but one that is very unlikely to have drastic impacts on the young and the healthy.
And as for fans in the stadiums, that's a story for another day. In fact, at this point, let's just worry about keeping players healthy and getting to play the actual games. Anything on top of that in 2020 will be considered a bonus in my book.
**Want to win a $25 gift card?  Go sign up here and join our conversation! The best poster each week wins a gift card to your favorite establishment!**