Big 12 News
Lincoln Riley Explains Why He Will Recruit Fewer High School Players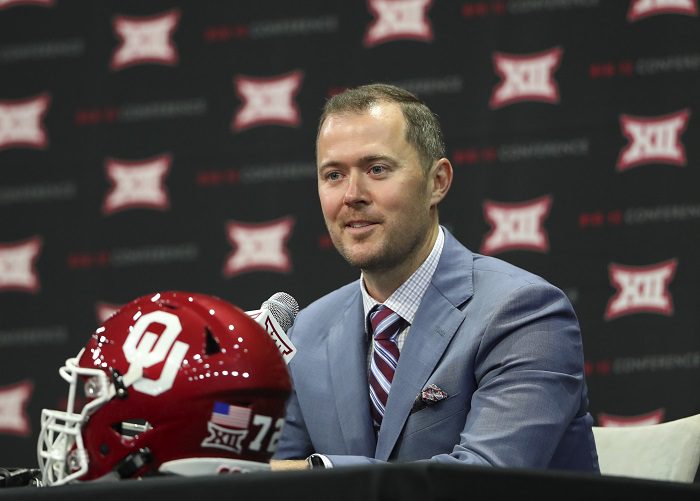 The world of college football recruiting is drastically changing. More players are transferring than ever before, some high school players are skipping their senior season to go to college and players are now making money off endorsements.
Oklahoma head coach Lincoln Riley was speaking with the media on Wednesday and talked about how he will ultimately end up recruiting less high school players due to the new transfer portal environment.
Riley said, "In the end, not that it's our intent, but it's certainly going to be less high school guys signed. I think that's going to be everywhere. Unless they change the rule on 25 initials (number of first-year player enrollees a team can have)… if it does stay at 25, no question there's going to be less high school guys signed. In years past, you're taking three corners in a class and you have two corners at the end, you might go grab a guy and throw him in there to hit your quota, whereas now, if we're not darn sure about a guy, we're going to hold the spot and go get a great transfer."
Riley went on to give the following advice as well, adding, "If I had a forum right now with every high school recruit and parent in America, you're competing against every other transfer in America, which right now is in the thousands. The game has changed. You've got to adapt with it until they change that 25 initial."
Riley knows the value in transfers as well as anyone. He's helped quarterbacks like Baker Mayfield and Kyler Murray win the Heisman, while Jalen Hurts was a finalist. This offseason he's brought in major transfers from Tennessee like Eric Gray.
As always, Riley appears to be ahead of the trend that is only picking up steam across the college football world.