featured
In NIL World, K-State Must Find a Way to Compete With Billionaires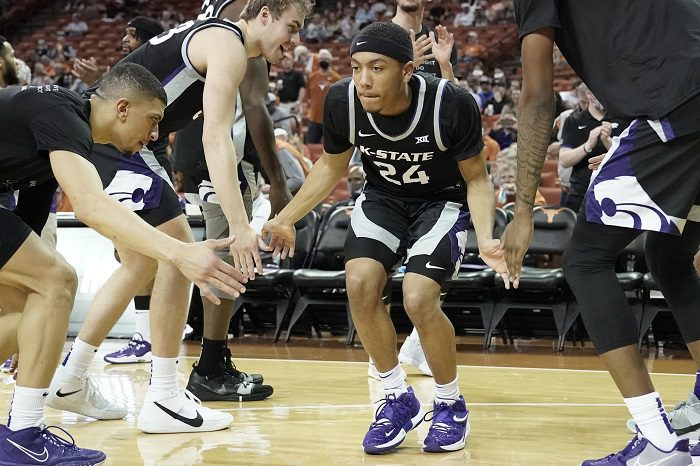 The first thought to enter my mind after hearing that Nijel Pack signed a Name, Image, and Likeness deal with LifeWallet, (a company run by University of Miami billionaire alum John Ruiz,) for $800,000 for two years along with a new car was "college sports is officially dead."
Was that an overreaction? Perhaps.  But to hear a player sign with another school after entering the transfer portal, along with an immediate announcement of a Name, Image, and Likeness contract, sounded like something out of professional sports free agency. Maybe college sports are not dead, but amateurism in college sports is. Ruiz claims that Nijel Pack's contract was not initiated and completed until after he committed to Miami, but I am not buying that. Pack likely signed with the highest bidder, which in this case happened to be LifeWallet and Ruiz in Miami.
Name, Image, and Likeness is Being Harshly Misused
My second thought after hearing about the signing was that it is no wonder Pack decided to transfer from K-State if there were deals like this out there awaiting him. Can K-State compete with someone like Ruiz offering $400,000 a year to a player like Nijel Pack? I sure don't think so. Former K-State players Curry Sexton and Aaron Lockett have started a Name, Image, and Likeness organization for K-State called "The Wildcats Den." I checked out the website, and it appears the website is live and taking "investments." You can select a specific sport or a specific athlete you would like your money to go to and invest a one-time or monthly amount. It is still a bit unclear to me exactly what they do with your money. On the surface, it appears that it is just going to an account where the money is getting doled out wherever it is supposed to or needs to go.
The initial intent of Name, Image, and Likeness was that a player could do an advertisement for a business, for example the local Arby's, and make a little cash on the side. Instead, it has evolved into something completely different. As we've seen with the LifeWallet deal, a company or organization can entice and pay a star player boatloads of cash for doing who knows what. I think it is completely crazy.
Changes Need to be Made, and Quickly
The question becomes can schools like K-State, in a small city like Manhattan, Kansas, compete with schools like the University of Miami, which have billionaires handing out millions of dollars to college athletes? I would surmise that the days of hoping for an even playing field to compete at the highest level of college sports will never happen again in places like Manhattan. That makes me sad, but there is little that anyone can do about it now.
It is the way of the world and I don't see it changing until there is a structure or organization in place to help even the playing field. The NFL has a salary cap. Major League Baseball has a salary cap of sorts with the luxury tax. College sports has to come up with something similar to what the professional sports leagues have in place.
Name, Image, and Likeness is already getting out of hand. If things continue at this pace, college football and basketball as we know it are going to fall off a cliff faster than Thelma and Louise in their 1966 Thunderbird. At least before Name, Image, and Likeness there was the illusion of a level playing field. Now it is just the wild, wild west with no governing body overlooking the proceedings.
Jerome Tang Has Found a Way to Make It Work For Now
All that said, new K-State basketball coach Jerome Tang is making some waves on the recruiting front. Jerrell Colbert, a four-star center according to Rivals, transferred to K-State from LSU. Cam Carter, a four-star guard according to 247Sports, transferred in from Mississippi State. In the last couple of days, Tang received commitments from high school guard Dorian Finister and Juco transfer Nae'qwan Tomlin, a forward regarded by many as one of the top Juco players in the country. Detroit Mercy's Antoine Davis recently visited after entering the transfer portal, as did four-star Class of 2022 center Shawn Phillips. Tang was ready to host one of the best players in the Class of 2022 this weekend, five-star forward Julian Phillips, and four-star Class of 2023 point guard Layden Blocker. But according to reports Wednesday online, Phillips canceled his visit.

Phillips canceling his visit begs the question. Did he ask "what can you offer me for Name, Image, and Likeness deals? I have another school offering me $500,000 a year." Can K-State compete with big money like that? I think it's unlikely at this point. Hiring Rodney Perry, Phillips' high school coach, was a good move by Tang, but apparently, it was not enough to land Phillips. If K-State can't currently compete in the Name, Image, and Likeness world, they will have to figure something out and fast.