Trending Now
Former Big 12 Commissioner Chuck Neinas Suggests Three Schools Shouldn't Have Left the Conference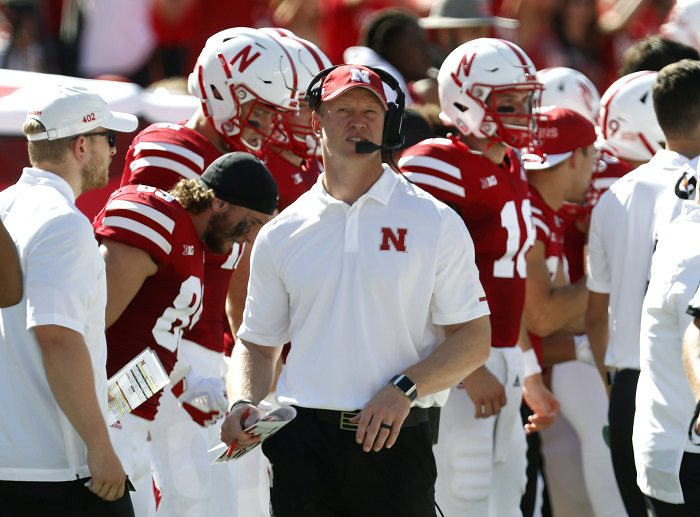 Former Big 8 and Big 12 commissioner Chuck Neinas fully admitted he was Monday Morning Quarterbacking in his conversation with SicEm365 radio, but he was also right to point out that Missouri, Colorado and Nebraska should not have left the Big 12 Conference over a decade ago.
Neinas joined the show one decade after he stepped down as interim Big 12 commissioner, a position he held during a tumultuous time from 2011 to 2012. He was the commissioner of the Big 8 during its arguably heyday from 1971 to 1980.
Neinas said to SicEm365, "What is interesting to me, and I'm Monday Morning Quarterbacking, if you take a look at what has happened to Missouri, Nebraska and Colorado, how have they been doing where they are? If they had remained with the Big 12 Conference, they would have done better. Maybe not as well financially, but they would be more comfortable, especially Missouri and Nebraska's recruiting ahs been hurt from departing from the Big 12, because they aren't getting many [recruits] out of Texas."
Neinas is speaking my language.
I made the case in 2020 for Nebraska to come home to the Big 12. It's never going to happen, but it should.
I also wrote in 2020 that Missouri should have never left the Big 12 Conference.
Now, Colorado has a chance to return to the Big 12, which I believe would benefit all parties involved. However, apparently the Colorado administration views the Big 12 as a "JUCO league".
But there's no questioning Neinas' broader point, yes these teams got paydays, but at what cost to their fan base when it comes to the enjoyment of rivalries and winning games? Are Nebraska fans really getting juiced up for Minnesota? Missouri for Kentucky? Colorado for Washington State?
Yes, the money makes it worth it to the University and athletic department, but remember, they're running a business, they're not fans. And as the football fans sit in the stands through another season of mediocrity, with no notable rivalries to speak of, don't you think they have to be asking themselves, was this really worth it?