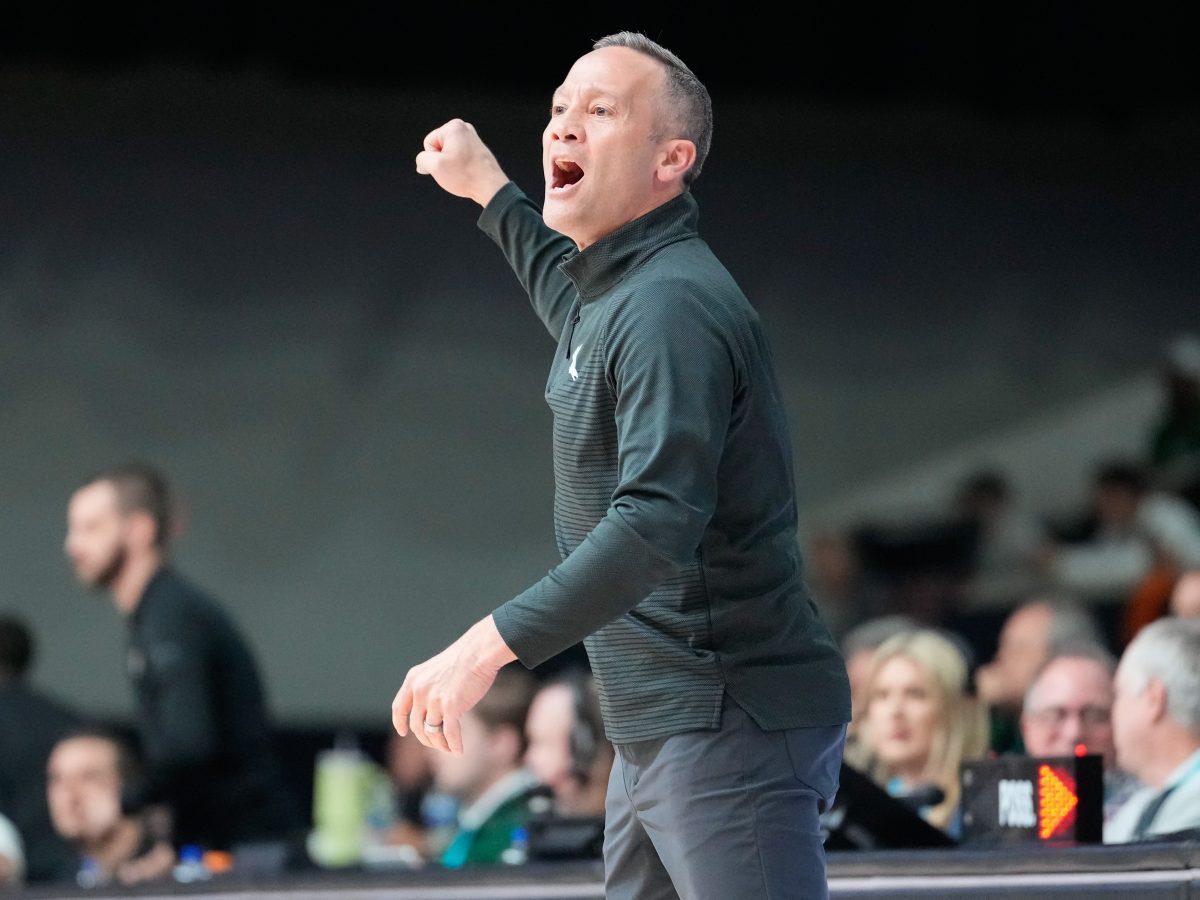 The Texas Tech Red Raiders are working on assembling their 2023-24 men's basketball roster and we'll track every move here throughout the offseason.
New Coach
Grant McCasland: A member of the Scott Drew coaching tree, the Red Raiders hired McCasland away from North Texas after he led the Mean Green to the NIT Championship. McCasland did do some time with the Red Raiders as a director of operations, so he knows Lubbock. McCasland went 135-65 in five seasons with UNT. He is the second former Drew assistant in as many seasons to take over a Big 12 program (Jerome Tang last season at Kansas State).
Departures
F Kevin Obanor: Obanor ran out of eligibility, but not before he put together another fine campaign for the Red Raiders, averaging 14.4 points and 6.4 rebounds per game.
F Fardaws Aimaq: He missed the majority of the season with a foot injury and his return came with some controversy due to miscommunication about his return timeline. Aimaq played 11 games and averaged 11.1 points and 7.9 rebounds. After the season he transferred to Cal.
G De'Vion Harmon: He announced on April 7 that he was entering the NBA Draft and turning pro. Harmon averaged 13.6 points and 3.6 assists last season.
F KJ Allen: Allen was unable to get much playing time in his second season with the Red Raiders, averaging less than 10 minutes per game. He transferred to Portland State after the season.
F Daniel Batcho: He was the starting center but also dealt with some injury issues that limited him to 23 games and 16 starts. He averaged 7.9 points and 5.9 rebounds. After the season he transferred to Louisiana Tech.
G Ethan Duncan: He put his name into the transfer portal just before the start of the 2022-23 season. He announced he would play at Lubbock Christian next season.
G Elijah Fisher: Fisher, one of the highest-rated recruits in program history, played in 28 games and made one start. He averaged 3.3 points. He pulled the curtain back on the program under former coach Mark Adams during a podcast last month. He announced on May 5 that he was transferring to DePaul.
In the Transfer Portal
G Jaylon Tyson: Tyson averaged 10.7 points and 6.1 rebounds in his first season with Texas Tech. He transferred to the Red Raiders midway through his freshman season at Texas in 2021-22. He has not announced a transfer destination and will likely need a waiver in order to play next season.
G Corey Williams Jr.: Williams announced on May 4 that he was entering his name into the transfer portal.
Arrivals Via Transfer
F KyeRon Lindsay: The Georgia transfer actually arrived in Lubbock before the end of last season but had to sit out the rest of the season. He played 10 games for Georgia last season.
G Chance McMillian: The Grand Canyon transfer should give the Red Raiders a boost from the perimeter. He averaged 10.9 points for the Lopes last season.
F Darrion Williams: The Nevada transfer averaged 7.6 points and 7.3 rebounds as a freshman last season.
Expected to Return
G Lamar Washington: He averaged 3.4 points last season but at times he got some solid playing time and ended up averaging 15 minutes per game.
G Pop Isaacs: He ended up being one of the best freshmen in the Big 12 last season. He averaged 11.5 points and shot nearly 38 percent from the 3-point line.
G D'Maurian Williams: He probably should have gotten more playing time a season ago. The Red Raiders had hoped he would be an answer behind the 3-point arc. Instead, he was buried and played just 10 minutes per game. But, he shot 36 percent from the 3-point line, so there is untapped potential.
F Robert Jennings: At one point, Jennings was set to transfer. But he's opted to stay with the new coaching staff. He played in nearly every game but averaged two points per game. He'll be looking for more playing time next season.
G Kerwin Walton: Like Williams, Walton was a transfer who was lost in the shuffle. He averaged 3.6 points and shot 41 percent from the 3-point line.
Class of 2023 Signees
G Jason Jackson, 6-foot-2, Riverview HS (Sarasota, Fla): The consensus four-star recruit chose Texas Tech over Florida, Houston, LSU, Virginia Tech and Penn State.
G Drew Steffe, 6-foot-6, Memorial HS (Frisco, Texas): Steffe is another four-star player and is known for shooting the 3-pointer consistently.
You can find Matthew Postins on Twitter @PostinsPostcard