Baylor Bears
Baylor vs. Utah: Preview, Prediction, and Game Odds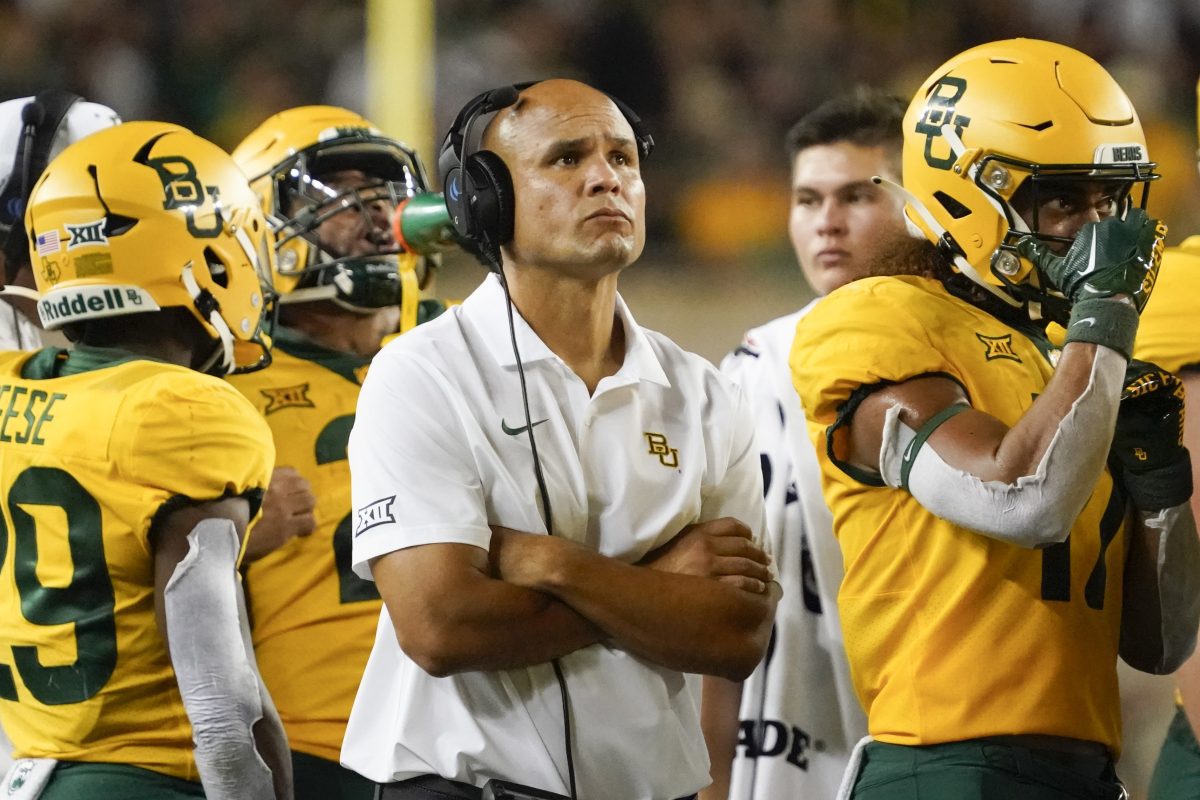 Here is everything you need to know ahead of the matchup between the Baylor Bears and the Utah Utes.
GAME INFO
Saturday, September 9; 11:00 a.m. CT; McLane Stadium; Waco, Texas
TV: ESPN
Radio: Baylor Sports Network (John Morris, J.J. Joe, Ricky Thompson)
Records: Baylor (0-1); Utah (1-0)
Rankings: Baylor NR; Utah No. 13 (AP)
Series History: First Ever Meeting
Last Meeting: N/A
Line: Utah (-7.5)
Fun Fact: According to DraftKings, the line in this game opened up with Baylor being favored by 1.5 points on August 30, but has moved a total of nine points as of the date of this preview (9-5-2023).
KEY PLAYERS
BAYLOR BEARS
QB SAWYER ROBERTSON
On Monday, we learned that Baylor quarterback Blake Shapen will not be available against Utah with an MCL injury that is set to keep him out for 2-3 weeks. That means Sawyer Robertson will be the starting quarterback against the Utes on Saturday. When replacing Shapen against Texas State, Robertson completed just 50% of his passes with an interception. The Utah defense will be much better than what Texas State showed last week, so Robertson will need to step things up.
LB MATT JONES
Over the past two seasons, Matt Jones has been a regular facet of the Baylor defense and will be one of the players that needs to step up and become a voice in the defensive meeting room this week. The Bears just gave up 441 yards and 42 points to Texas State over the weekend, and there's simply no excuse for that. If Baylor is going to right the ship, it will take a much better performance from the defense, and that starts with the seniors in the room.
UTAH UTES
QB BRYSON BARNES
After missing the Florida game last week, Cam Rising has reportedly returned to full practice for Utah, which means he's getting close to making his 2023 debut. However, I'm not entirely sure that Kyle Whittingham is going to rush him back into action this week. So, I'm expecting Bryson Barnes to start for a second straight week after going 12-18 for 159 yards and two total touchdowns against Florida. Can he light up a Bears' defense that just folded against the Texas State Bobcats?
DE JONAH ELLISS
Against Florida, the Utah Utes absolutely dominated the line of scrimmage, holding the Gators to 13 (yes, thirteen) yards on the ground, and 0.6 yards per carry. One of the standouts in this game was defensive end Jonah Elliss, who recorded 2.0 sacks and 2.0 tackles for loss on top of four tackles. Heading into the game against Baylor, Elliss and the Utah defensive line have to be feeling good about their chances to dominate once again.
KEY STORYLINES
BAYLOR BEARS
Can Baylor get the offensive line figured out, among many other issues? I caught so much flack from Baylor fans this offseason when I proposed that the offensive line could be an issue in 2023, as the Bears returned virtually no experience compared to what they've had in each of the last two seasons. Against Texas State, Baylor mustered just 108 yards (3.4 ypc) on the ground and gave up three sacks. The battle in this game is going to be the Baylor OL vs. the Utah DL, and I'm not sure that BU fans want to hear who I believe will come out on top.
UTAH UTES
Can Utah's offense improve after struggling at times without Cam Rising under center? Outside of a couple of explosive plays, the Utah passing game was a bit lackluster despite a big win over Florida. If Barnes is the starter again this week, he will look to improve against a Baylor defense that struggled mightily against Texas State last week. Additionally, the Utah running game should find some success this week, so there might be more opportunities for the Utes in the intermediate to deep passing game on play-action.
PREDICTION: Utah 28, Baylor 17
Usually, when a team like Baylor loses out of the gate and goes into "wounded animal mode," it's not wise to pick against them in Week 2. However, I believe the issues at Baylor aren't going away, and the last kind of team that the Bears want to see is a physically imposing Utah team. Unfortunately, that's exactly what they're getting this week, and the Utes are bringing plenty of confidence after a good showing on Thursday. Give me the Utes, and I like them to cover as well.