BYU Cougars
Big 12 Football Week 7: The Good, the Bad, and the Ugly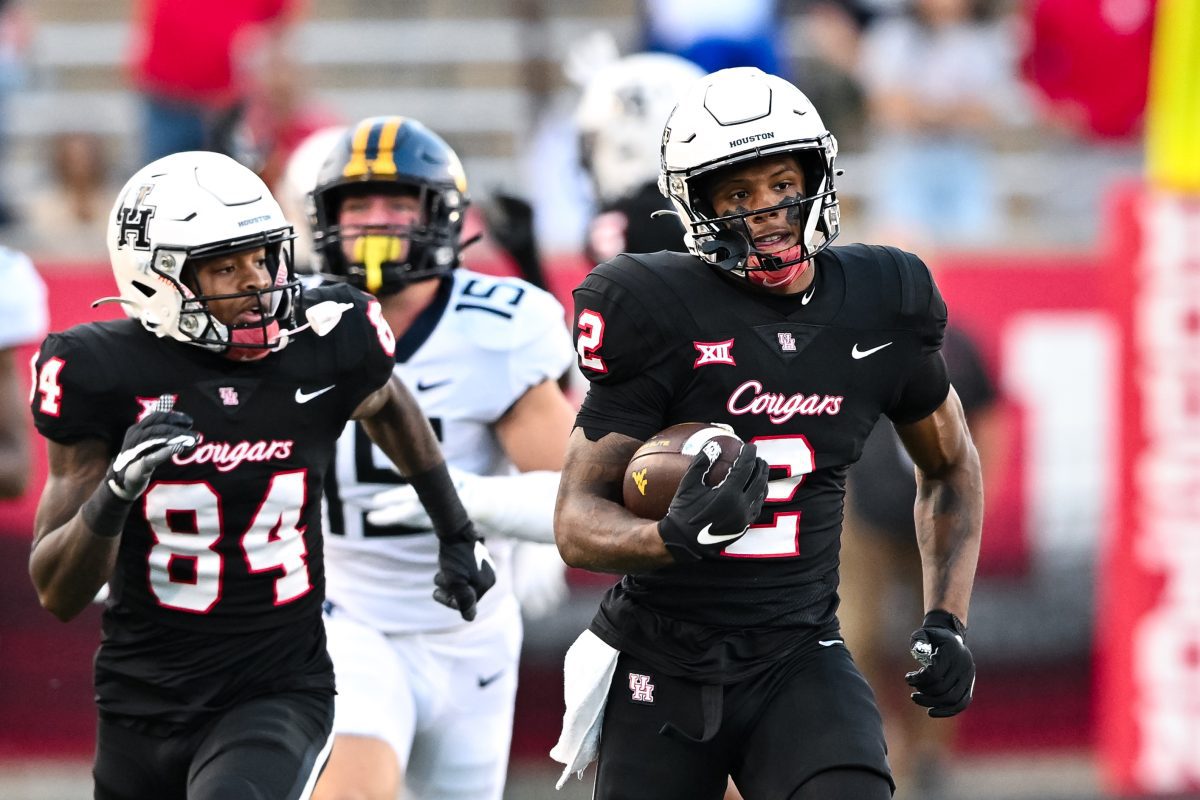 Week Seven is officially in the books as the Big 12 Conference had yet another exciting weekend. The action started on Thursday night in Houston and ended Saturday night in Lubbock. Here is the good, bad, and ugly from Week Seven in the Big 12.
The Good
The Houston Miracle (Beat West Virginia 41-39)
Coming into this game, I gave the Cougars no chance to win. In fact, I thought West Virginia was going to win by double digits. What ended up happening? I had to eat all the bad things I have said about Houston over the last few weeks. Donovan Smith played the game of a lifetime by throwing for four touchdowns as he led the Cougars offense to put up 41 points on the board. Of course, you already know how the game ended.
It was one heck of a way for Houston to get their first ever Big 12 win as a member of the conference.
Josh Hoover and TCU's Defense (Beat BYU 44-11)
I will be honest; I didn't have a ton of confidence in backup quarterback Josh Hoover or this TCU team after back-to-back losses in conference play. But this team showed me something on Saturday. They aren't going to back down at all. Josh threw for 439 yards and four touchdowns against BYU as the offense racked up over 40 points. JP Richardson led the way with 106 yards and a score and how about this defense? They gave up just 243 total yards and allowed just one touchdown. On top of that, they held the Cougars to just 2/14 on third down. Now that is impressive.
Iowa State Dominated (Beat Cincinnati 30-10)
They Iowa State Cyclones played about as well as anyone could have asked for on the road against the Bearcats. The offense was humming with Rocco Becht slinging it all over the yard and the run game wasn't too bad either. Perhaps the biggest star from this game was wide receiver Jayden Higgins who caught six passes for 172 yards. While the offense was working, the defense shut down Cincinnati's offense completely. The defense allowed Cincinnati to convert just 23% of their third downs and held them to just 214 yards on the day. This team played a complete game on Saturday, and I want to congratulate them on the first ever Chili Bowl Championship.
Oklahoma State Fed Ollie Gordon (Beat Kansas 39-32)
Earlier in the season, I kept wondering why running back Ollie Gordon was getting very few touches. He had games where he touched the ball less than seven times, which is completely unacceptable. But against Kansas, they finally fed the man, and he ate. Gordon rushed for 168 yards and a touchdown, and he also led the team in receiving with 116 yards and a score. He is an outstanding football player and I hope Mike Gundy continues to give him the ball because good things will happen. Watch out folks, this Oklahoma State team is flying under the radar.
Avery Johnson's Historic Performance (Kansas State beat Texas Tech 38-21)
Coming into this game, I didn't think Avery Johnson would play a whole lot but after watching him, he may need to play all the time. Johnson came in early in the game and while he and Will Howard rotated, eventually Avery took over. The freshman ran for a whopping five touchdowns against Texas Tech and made his way into the record books. His five rushing scores broke the FBS record for most rushing touchdowns in a game by a true freshman and he also tied the Kansas State record for most rushing touchdowns in a game. It was a legendary performance that I will never forget as he led his team to an easy victory. It now brings up a great question of who will be Kansas State's quarterback next weekend?
The Bad
The Kansas Defense (Lost 39-32 to Oklahoma State)
I was surprised at the job backup quarterback Jason Bean did, but unfortunately, he didn't get any help from his defense. The Jayhawks gave up over 200 yards on the ground and let Alan Bowman torch them through the air. You cant give up over 550 yards of offense on the road and expect to win. When this team needed a stop, they couldn't get the job done, which is sad because the offense played a great game.
Texas Tech's Injuries (Lost 38-21 to Kansas State)
I genuinely feel bad for this Texas Tech football team. It seems like every single year they have quarterback injuries, and this year is no different. They already lost Tyler Shough for the season and now they lost Behren Morton in this game as well. That means they are now down to their third string quarterback Jake Strong who threw three interceptions in this game. I know the defense didn't play well but it is going to be hard to win with your third string quarterback in this conference. What this team needs to do more of is feed running back Tahj Brooks to take some of the pressure off these young backup quarterbacks.
The Ugly
West Virginia's Mistakes (Lost 41-39 to Houston)
Up to this point West Virginia was one of the least-penalized teams in all of college football. On Thursday night, they committed eight penalties for 84 yards and the final penalty on Garrett Greene for unsportsmanlike conduct was very costly as it gave Houston a chance to throw the ball deep. Unfortunately for West Virginia, that final throw to the end zone ended up being disastrous as Houston won on a Hail Mary. Between the bad defense and penalties, it was just too much for this team to overcome on the road.
BYU's Performance (Lost 44-11 to TCU)
I am almost speechless after this game because BYU did nothing right. The offense was pathetic as they scored just one touchdown. They couldn't move the ball because they went 3/17 on third and fourth down. The run game was nonexistent and Kedon Slovis didn't look very good. It also didn't help that his receivers were dropping passes. But the offense wasn't the only bad thing for BYU. Their defense had no answer for TCU's passing attack as they let a backup quarterback throw for over 400 yards and four touchdowns. This performance was completely unacceptable. And take a look at this wild stat.
Cincinnati's Offense (Lost 30-10 to Iowa State)
First off, I want to say that there were ten teams who played this week and three of them landed in this ugly section. That is not good, but you know what else is not good? Cincinnati's offense. They scored just ten points and had 214 yards of total offense. That is atrocious. Emory Jones is not the guy to lead this offense. He averaged 3.7 yards per completion and threw two interceptions. Sure, he can run the football but when this offense needs him to make a key throw, he can't deliver. At least we got to see backup Brady Lichtenburg towards the end of the game.