Big 12 News
Details Revealed in Big 12's Agreement with Texas, Oklahoma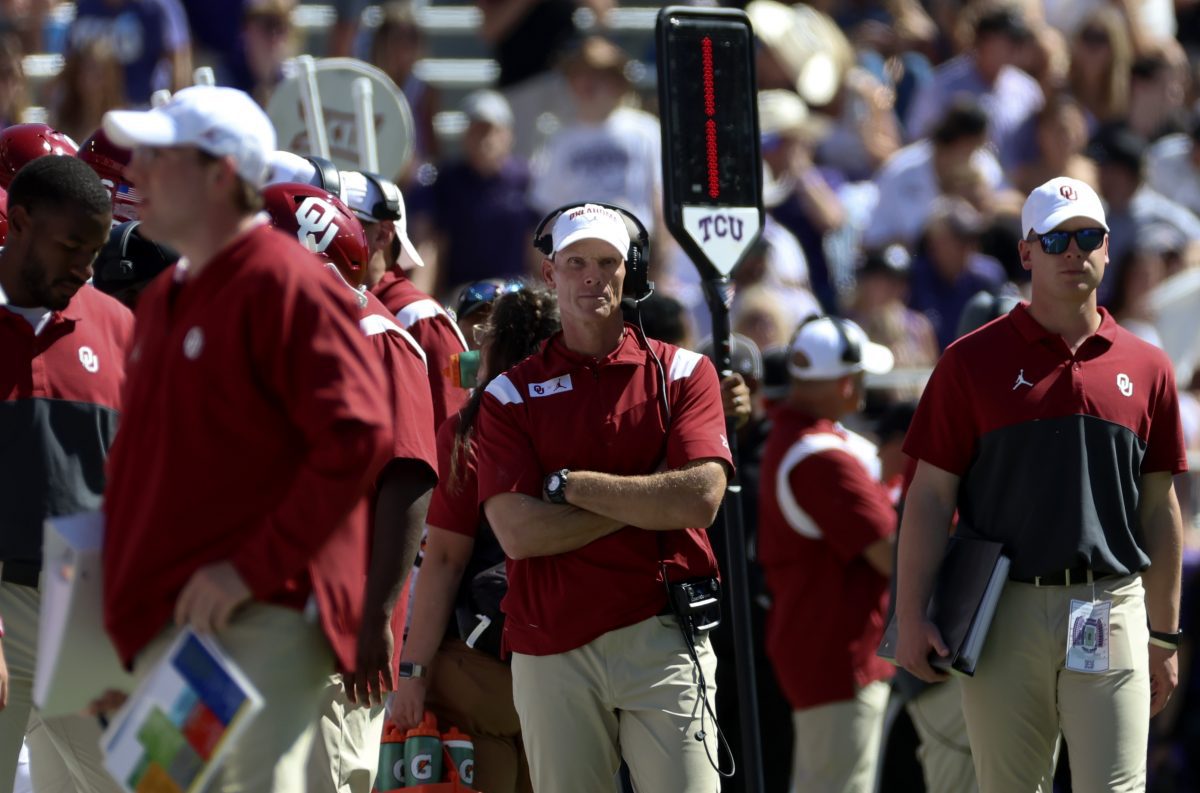 So how did Texas, Oklahoma, the Big 12, ESPN and Fox finally come to an agreement to allow the Longhorns and Sooners to leave for the SEC a year early?
Several reports detailed just how things went from talks being perceived as dead in the water to the general public to a full agreement just a week later.
The Big 12 released the basic parts of the agreement on its web site.
Sports Illustrated and the Athletic also reported that the Big 12 will receive $100 million combined from Texas and Oklahoma as part of the compensation to allow the pair to leave a year early. That money will come in the form of withheld revenue distribution, money the two schools would have received otherwise.
So where will that $100 million go? Per SI, each of the league's eight legacy members — Baylor, Iowa State, Kansas, Kansas State, Oklahoma State, TCU, Texas Tech and West Virginia — will receive the majority of it as an offset to the $5-8 million in expected lost revenue in 2024.
As for the four new members — BYU, Cincinnati, Houston and UCF — it's unlikely they'll see any of that $100 million. Per SI, the four schools are still expected to receive an estimated $18 million in revenue share in 2023-24 and 2024-25 before receiving full revenue shares of more than $31 million when the new TV deal starts in 2025.
It's not clear exactly how Fox and ESPN came to its agreement. One of the reported holdups was Fox's loss to inventory with Texas and Oklahoma moving to the SEC, as that league has an exclusive deal with ESPN.
One of those compromises likely revealed itself after the report of the agreement. ESPN's Pete Thamel reported that Michigan and Texas adjusted its home-and-home series.
That will allow Fox to carry the game in 2024, as it is the exclusive broadcast home of the Big Ten.
You can find Matthew Postins on Twitter @PostinsPostcard